The first images of the designs for the new Grands Montets gondola – by famous architect Renzo Piano - have been released…and they look stunning.
Base Station, Argentière (1230m)
The base station in the valley at Argentière will move slightly further back than the previous lift and will have a smaller footprint.
The existing station will be removed and the car park reduced in size, to encouraged increased use of buses and trains.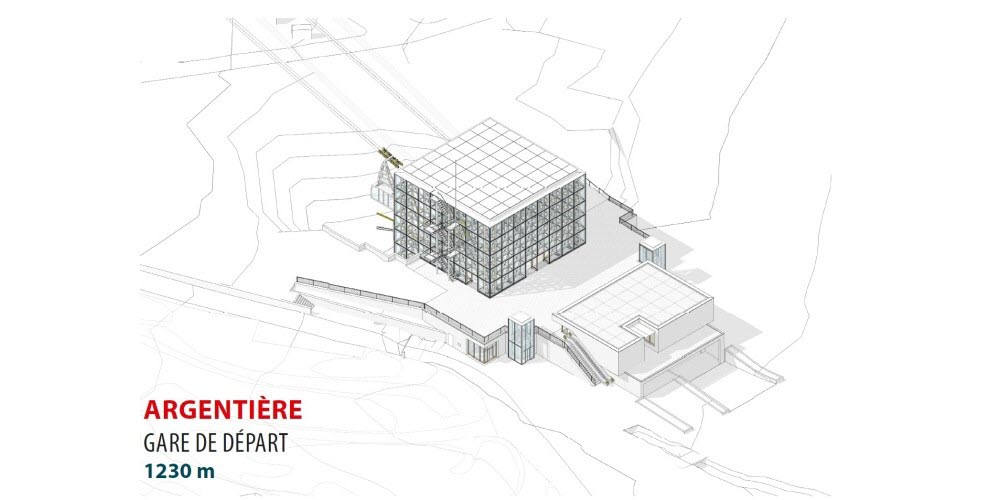 Mid Station, Lognon (1970m)
The mid-station at Lognon will be slightly lower and smaller than the previous one, with a new exit area designed to improve the flow of skiers.
The lift has been closed since the fire at the mid-station in September 2018. The loss incurred by the Companie du Mont Blanc has been estimated at EUR95 million.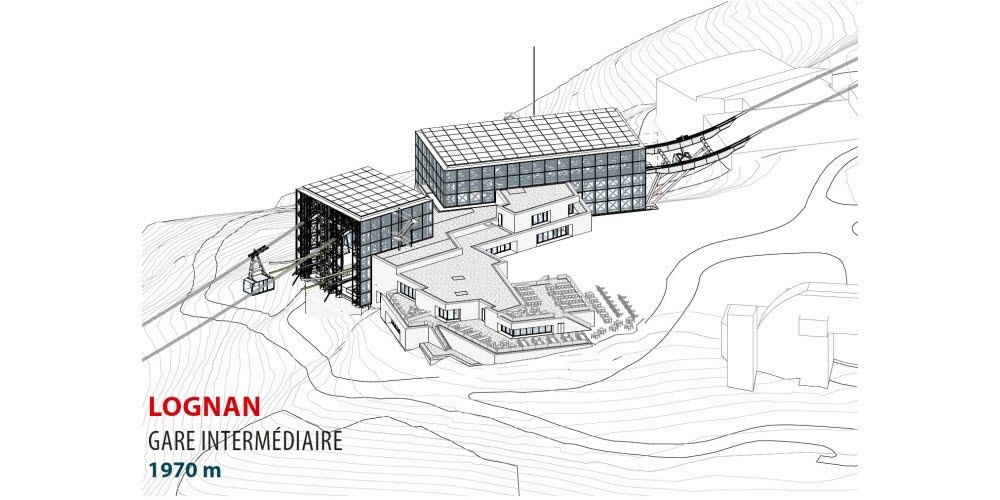 Top Station, Grands Montets (3300m)
The top station will be cube-shaped, with dimensions of 20m x 20m, and offer superb views. It will be integrated into the side of the Aiguille des Grands Montets.
A 70m tunnel will replace the current steps to reach the Col des Grands Montets and the existing staircase will be dismantled.
The lift from Lognan to Grands Montets will be a 3S-style lift, with significantly more comfort than the previous lift, making it more accessible to pedestrians and tourists.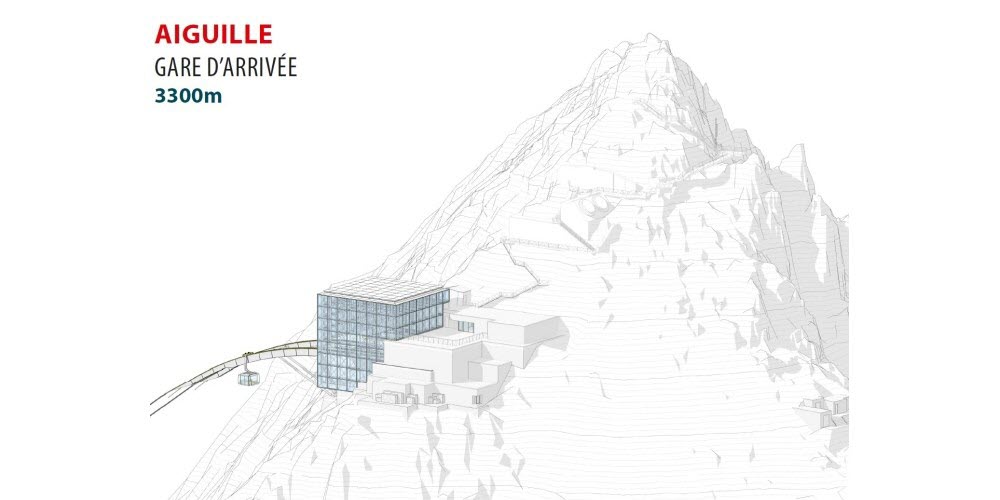 Design concept
There is a concept tying the three gondola stations together, relating to pyrites, a mineral found in the mountains. The construction will be modular with wooden frames for the lower two stations and steel for the top station.
Capacity
The overall uplift capacity will be similar to the old lift, able to take 700 skiers and snowboarders per hour.
 Architect Renzo Piano is pictured with his design below: