We are often asked whether you can ski in Chamonix in summer.
The fact is that from the Aiguille du Midi there is always enough snow to ski, but that otherwise there is no lift-served skiing in Chamonix in summer, although this wasn't always the case…
Skiing from the Aiguille du Midi in summer
Many lifts in Chamonix are open in summer, so if you are determined enough you can always go skiing!
This video by Chamonix local David Webster was recorded on 30 June 2021. David took the Aiguille du Midi lift and after descending the arete, skied in fresh snow over the glacier.
While possible we don't recommend this as the snow cover in summer can make this very dangerous (you also have to walk back up to the lift to get back down!)
Skiing at the Grands Montets in summer
Skiing at the Grands Montets in summer has sometimes been possible. In 2013, they were also skiing on 30 June (clearly the day to be in Chamonix if you want some turns).
A History of Summer Skiing in Chamonix
Although skiing in Chamonix in summer is an exceptional event now, lift-served skiing used to be offered every year.
In the 1960s, a summer ski area operated on the Vallee Blanche glacier at Pointe de l'Helbronner. It was operated by an Italian company and had at least three lifts.
Racers as famous as Jean-Claude-Killy and Alberto Tomba were both reputed to have trained there.
However, the challenges of operating at such a high altitude, including the movement of the glacier and the danger of crevasses (highlighted when a snow groomer fell into one!) meant that these lifts closed in the early 1990s.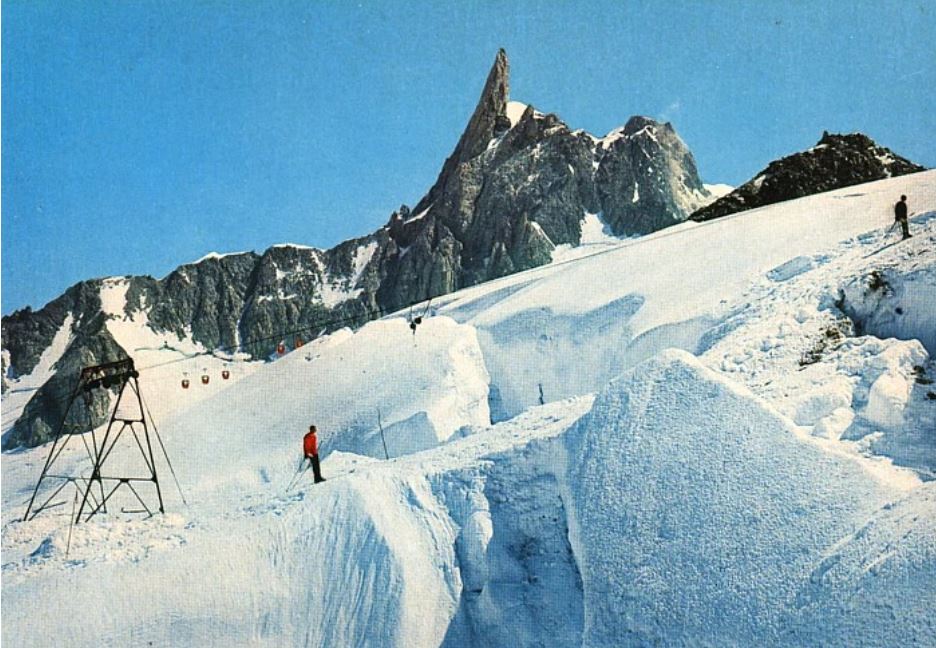 Accommodation in Chamonix
If you are looking for a Chamonix specialist who can arrange every aspect of a visit to Chamonix – whether in summer or winter - then please contact the Ski Weekend team on 01392 878 353.
We will discuss your requirements and organise every element of your trip, saving you time and making your holiday as stress-free as possible.