There are an increasing number of electric car chargers in Chamonix. In this post, we look at the locations of the current charger network in resort (at June 2022).
The resort is investing significant sums into improving the provision of chargers in Chamonix. 
Work is taking place in the summer of 2022 as part of a €3 million investment in sustainable transport.
Already underway is a €300,000 project to install a new bike lane from Chamonix towards Argentiere.
20 New Chargers this Summer
Also this summer, 20 new electric car chargers are being added to the Centre Ville and Saint-Michel parking areas.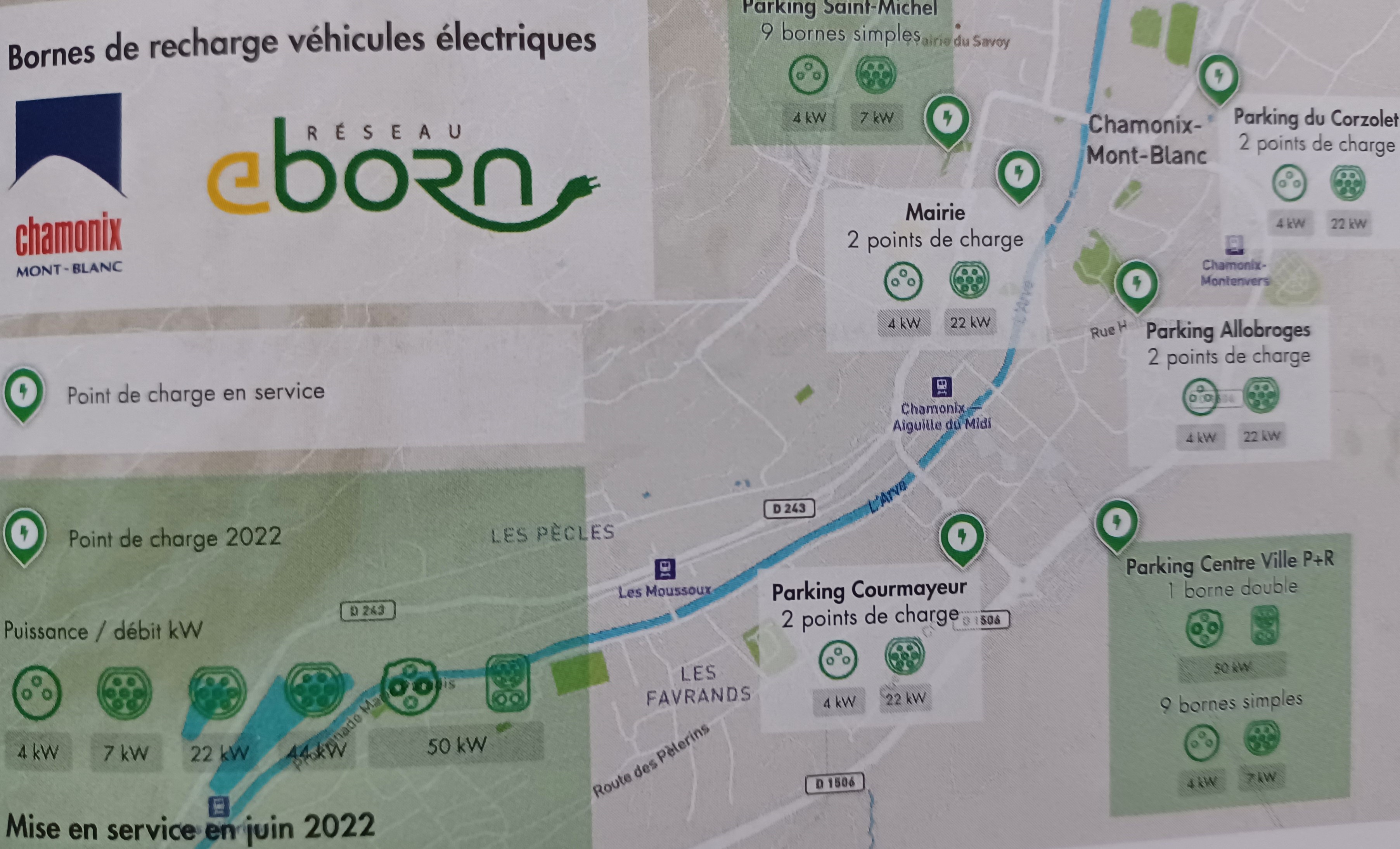 Currently you can find specific electric car charging spots in the following car parks in Chamonix:

St Michel - 3 places
Mont Blanc - 2 places
Entrèves - 2 places
There are also four SYANE (Syndicat des Energies et de l'Aménagement Numérique de la Haute-Savoie) electric charging stations located behind the town hall, and in the Allobroges, Corzolet and Courmayeur car parks.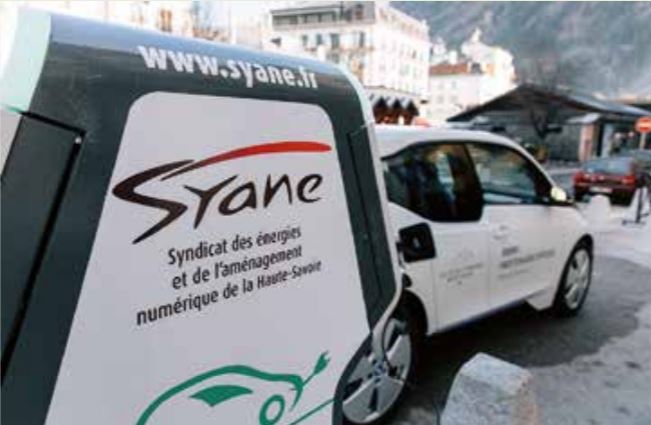 There is a 50% reduction for electric cars, plus in certain spots there is free charging as well.
Latest map of Electric Chargers in Chamonix
You can view an updated Google map of the latest electric charger locations in Chamonix here: