Chamonix was awarded the Flocon Vert label in 2013 for their commitment to sustainable tourism, but the resort has not rested on its laurels.
The valley has recently announced several initiatives in their Climate Territorial Energy Plan (PCET), designed to promote more 'passive' tourism - respecting the environment and limiting the pressure on nature.
Increased Public Transport
Chamonix has offered free transport by bus and train within the valley since 2005. Currently three million passengers take advantage of the service every year.
However, the resort is aiming to double use of public transport by 2020 from one end of the valley to the other between Servoz and Vallorcine.
New Cycle Routes
A 18km 'Green Cycle Path' between Chamonix and Les Houches is in development, with the aim of encouraging locals and tourists to leave their car behind.
This uninterrupted route will permit safe travel for all cyclists and includes specially designated parking areas.
New Eco Buses
Hybrid buses are being put into service on routes connecting all four communes in the Valley, replacing the existing diesel buses.  
The new buses will improve fuel efficiency by 30%, meaning CO² emissions will fall by 26 tonnes per by bus per year.
In addition, the free 'Mulet' shuttle buses are now 100% electric, equipped with recyclable batteries that gather energy recovery in deceleration.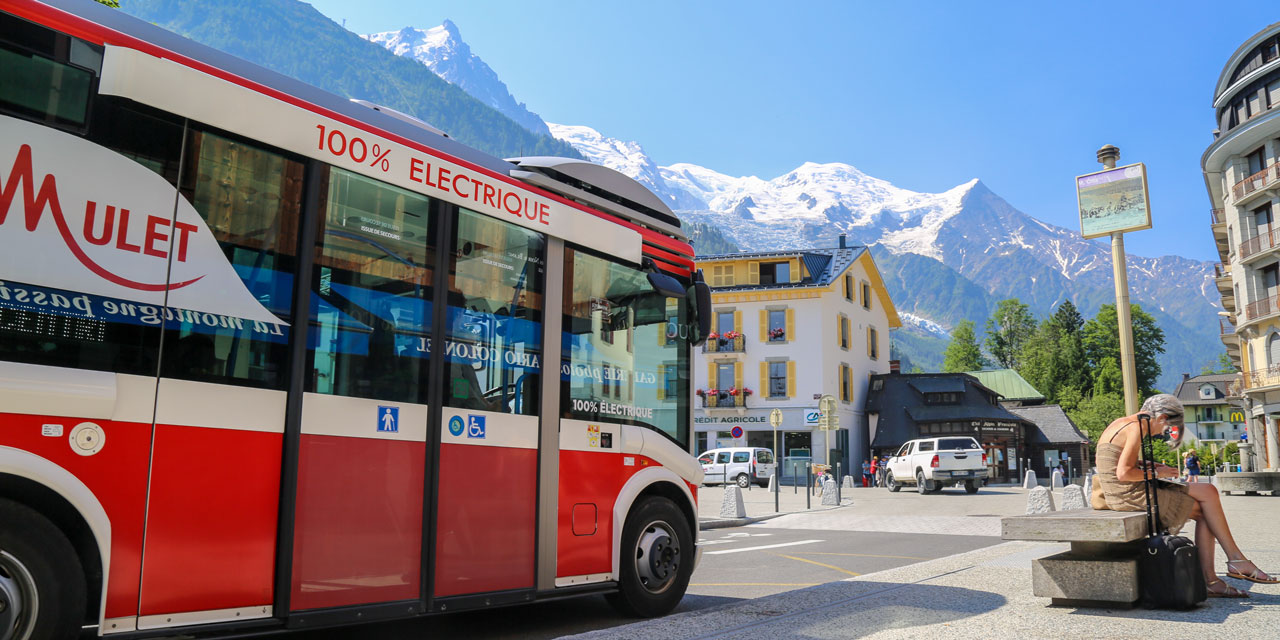 New Hydroelectric Plants
Three new hydroelectric installations are on course to go live by 2020. They are located at Taconnaz (12.5GWh pa), Favrands (3.2GWh pa) and Bourgeat (3GWh pa) and will cover almost all of the valley's household electric demands.
More Solar Power
Visitors to the resort's tennis courts near the sports centre may have noticed that new photovoltaic panels have been fitted. More than 300 photovoltaic solar panels, representing 600 m2 of surface were installed in June 2019 on the roofs of the new courts. The electricity production generated will be fully redirected into the network. 
Reduced Speed Limits
The speed limit on the road up to the Mont Blanc Tunnel has been reduced to 80 km/h to reduce emissions of nitrogen oxides from 5% to 10%.
Twice As Many Trains
The train service between Le Fayet and Vallorcine is being upgraded to a shuttle and its frequency will double from one train per hour to one every thirty minutes. You can check the train schedule here.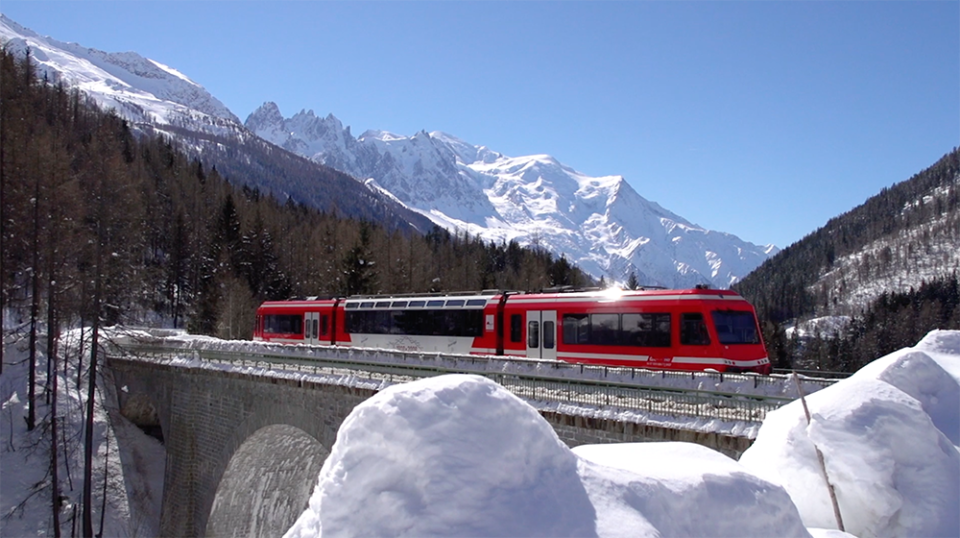 Better Disposal of Green Waste
Chamonix is encouraging all residents to take their green waste to the dump. The burning of green waste outdoors is now prohibited and punishable by a €450 fine.
You might not realise it but burning 50kg of green waste is the equivalent of driving over 18,000 km in a modern car. Instead residents are being encouraged to compost instead in new communal compost bins.
UNESCO world heritage site
On October 24th, 2017 the local authorities of the Espace Mont-Blanc (covering France, Switzerland and Italy) confirmed their desire to have the Mont-Blanc Massif classified as a UNESCO World Heritage site.
The process is currently underway, although based on previous applications from the Alps, it could take some time: the Swiss Jungfrau-Aletsch site took eight years, while the Italian Dolomites site took six.


To find out more about ski weekends in Chamonix, please contact the Ski Weekend team on 01392 878 353