The Brevent lift in Chamonix may not be as well known as the world-famous Aiguille du Midi, but it also has a long history.
This year in 2020, the lift has been celebrating its 90th birthday from its inauguration in 1930.
It was actually in 1920 that Alfred Cachat, a local hotelier, first put in his application to build a ski lift.
The valley was a hive of activity at the time. You can read our extensive blog about the history of the Aiguille du Midi 'aerial funicular' which opened in 1924.
The Brevent project aimed to build an identical cable car to take tourists from Chamonix to Planpraz.
Project started in 1922
In October 1922, the company was formally established, but progress was slow to start. The plans required 23 pylons stretching up to an altitude of 2000m.
Unfortunately, permissions were delayed and the Cachat family ran short of funds.
That led to the sale of the operation by Alfred Cachat to Edouard Pellerin, which reinvigorated the project.
Allied to a new ultra-modern design by engineer André Rebuffel, the first cable car section from Chamonix to Planpraz opened in July 1928.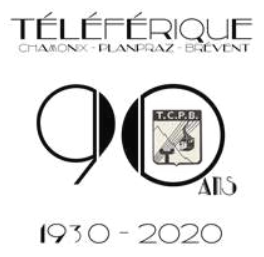 The highest cable car in France
The second section from Planpraz to the summit of Brevent at 2525m was a single span cableway – 1350 metres with no pylons at all – something that certainly would not have been achieved without Rebuffel's technical knowledge.
That final section was opened in August 1930, making the Brevent cable car the highest in France at the time (taking over from the original Aiguille du Midi lift).
Today it is the oldest site accessible by cable car and open up a huge range of exciting and challenging off-piste.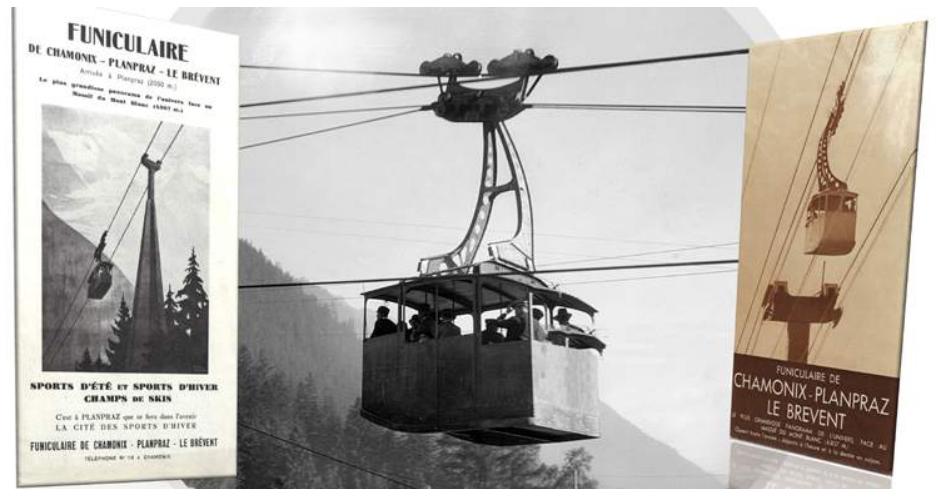 Discover Chamonix this winter
If you'd like to discover more of Chamonix and its backcountry, or simply enjoy a ski weekend in France this winter, then please contact us and we can help find the right accommodation for you.