You've heard of Thomas, but did you know Chamonix has its own trains with names? 
Jeanne, Marie and Anne are the three carriages that operate on the Tramway du Mont Blanc - the highest cog railway line in France.
The Tramway runs from the Saint-Gervais-Le Fayet (580m), passing via Saint-Gervais-Les-Bains (820m) station. Both stations offer free parking.
On a single-track rail, it passes through villages and hamlets, forests and pastures, finally reaching the Nid d'Aigle ('Eagle's Nest') on the Bionnassay glacier at 2372m altitude. You can find details of walks on the Mont Blanc Natural Resort.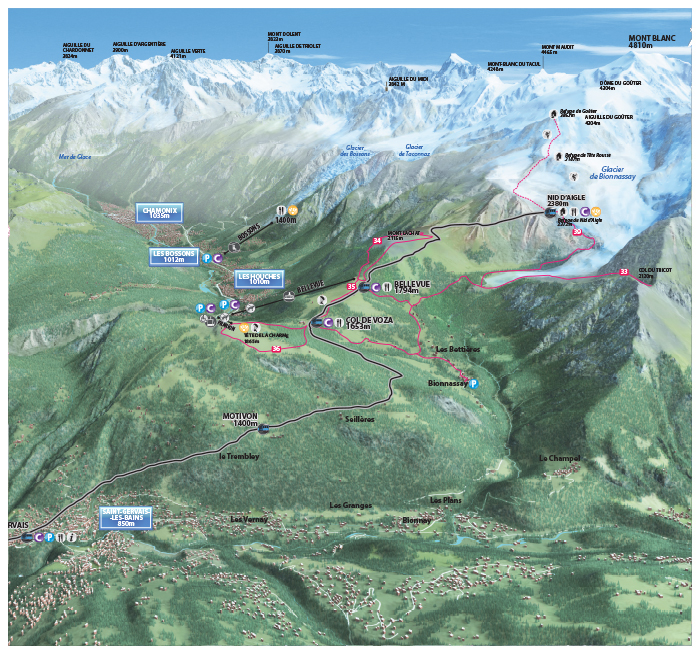 It's a chance to enjoy magnificent landscapes in a high mountain environment.
Booking in advance is essential to guarantee a seat. We can arrange this for you if you are a guest of Ski Weekend.
Over 100 years old
The Tramway du Mont Blanc was built between 1906 and 1914. The original plan was that the line would eventually reach the summit of Mont Blanc, but the cost and engineering required put that idea to rest.
The line was electrified in 1956 and this beautiful journey now takes one hour 15 minutes to cover the 12.4km. A return ticket bought online costs in advance costs €35.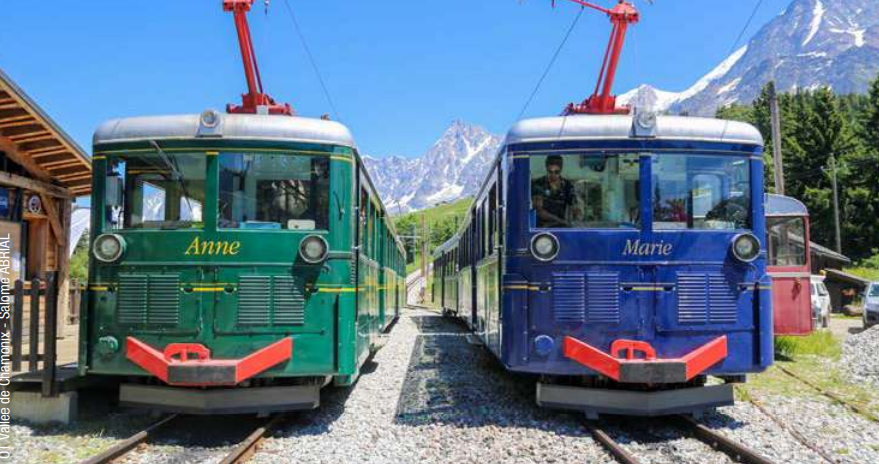 How did the Tramway du Mont Blanc engines get their names?
And how did the engines get their names? Believe it or not, Jeanne, Marie and Anne were named after the three daughters of the Managing Director of the Tramway du Mont Blanc back in 1956.