Last winter Tom Robbins from the Financial Times travelled with Ski Weekend to Chamonix, where we arranged for him to heli-hike to the top of Mt Blanc and then ski back down. Tom told us he fulfilled a dream by skiing from the top of Mt Blanc. 
The normal way to ski Europe's highest mountain is to walk up, which takes two days, then take two days for acclimatisation, but thanks to Ski Weekend, we were able to find a quicker way for Tom to reach the summit.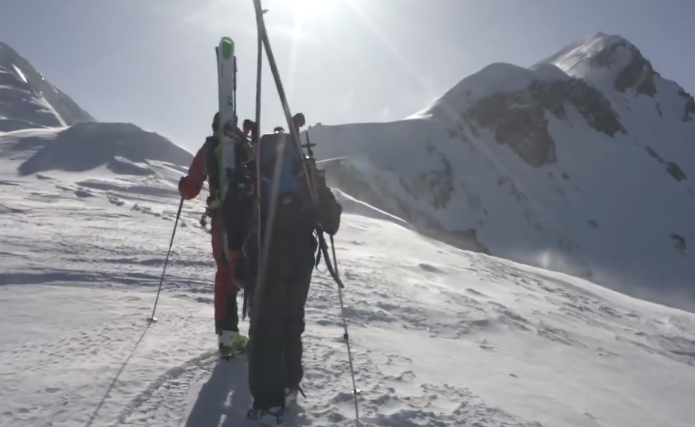 Helidrop at 4000m
Although heliskiing is banned in France, as the mountain sits on the French/Italian border, we were able to arrange for a helicopter flight to take Tom up from Courmayeur – on the other side of the Mt Blanc Tunnel - and set him down at 4000m on the Italian side.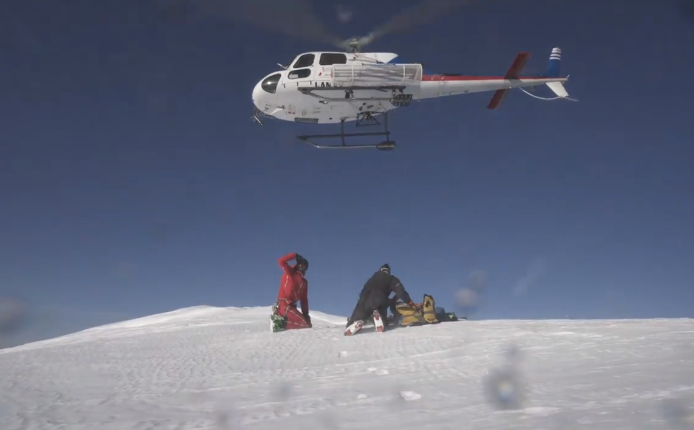 Dangerous climb to the summit
Even from there it's still another 800m climb to the summit – and all at high altitude. That's hard work, even when you're not carrying skis on your back. There is also the inherent risk of any activity in the high mountains: around 30 climbers die on Mont Blanc each year.
After three hours of climbing in ski boots with crampons, Tom reached the summit:
"It feels incredible. To be here, actually at the summit – it's the culmination of a dream."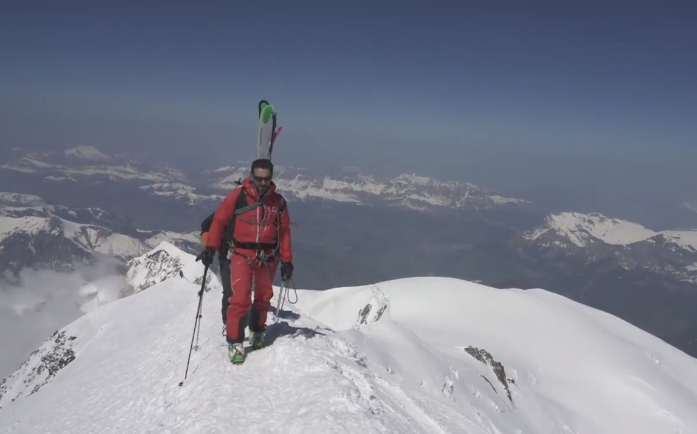 Crevasses and ice-cliffs
Having walked up, Tom and his guide then started to ski back down. The first section of the north face is steep and travels across the glacier, with its threats of hidden crevasses and ice-cliffs that could collapse at any moment.
Tom found it hard work, but exhilarating:
"Your legs are on fire. You're gasping for air, and you know there's still a long way to go!"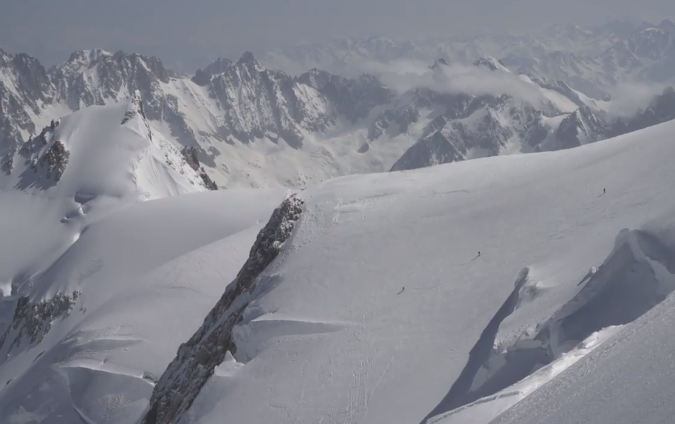 Crossing snow bridges
After crossing narrow snow bridges to exit the glacier, by the time Tom reached the Plan d'Aiguille cable car station his vertical drop worked out at around 2500 vertical metres – the longest ski that he had ever done.
"I'm exhausted, but happy – it was a brilliant experience!"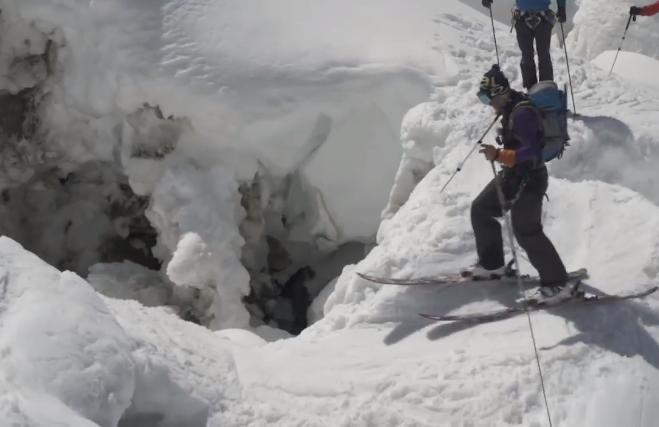 Watch Tom's video of his challenge here.
 You can read Tom's full article on the Financial Times here (subscription required).
If you'd like to arrange your own Chamonix experience, whether skiing for a weekend, or skiing from the top of Mt Blanc, then please contact Ski Weekend. Tell us your plans and our team of experts we can make all the arrangements for you.