The magnificent Refuge du Gouter in Chamonix looks so futuristic, it's hard to believe it's a real, working refuge for mountaineers, climbers and skiers alike.
The Refuge dates back to the late 19th century when a rudimentary wooden shelter was first erected to provide solace for weary adventurers.
Over the decades, it underwent several transformations, culminating in the modern, eco-friendly structure that stands today.
The Refuge du Goûter plays a pivotal role in the most ascents of Mont Blanc, Europe's highest mountain.
With a capacity for 120 visitors, many mountaineers choose to spend a night here to acclimatize to the altitude and prepare for the challenging summit push.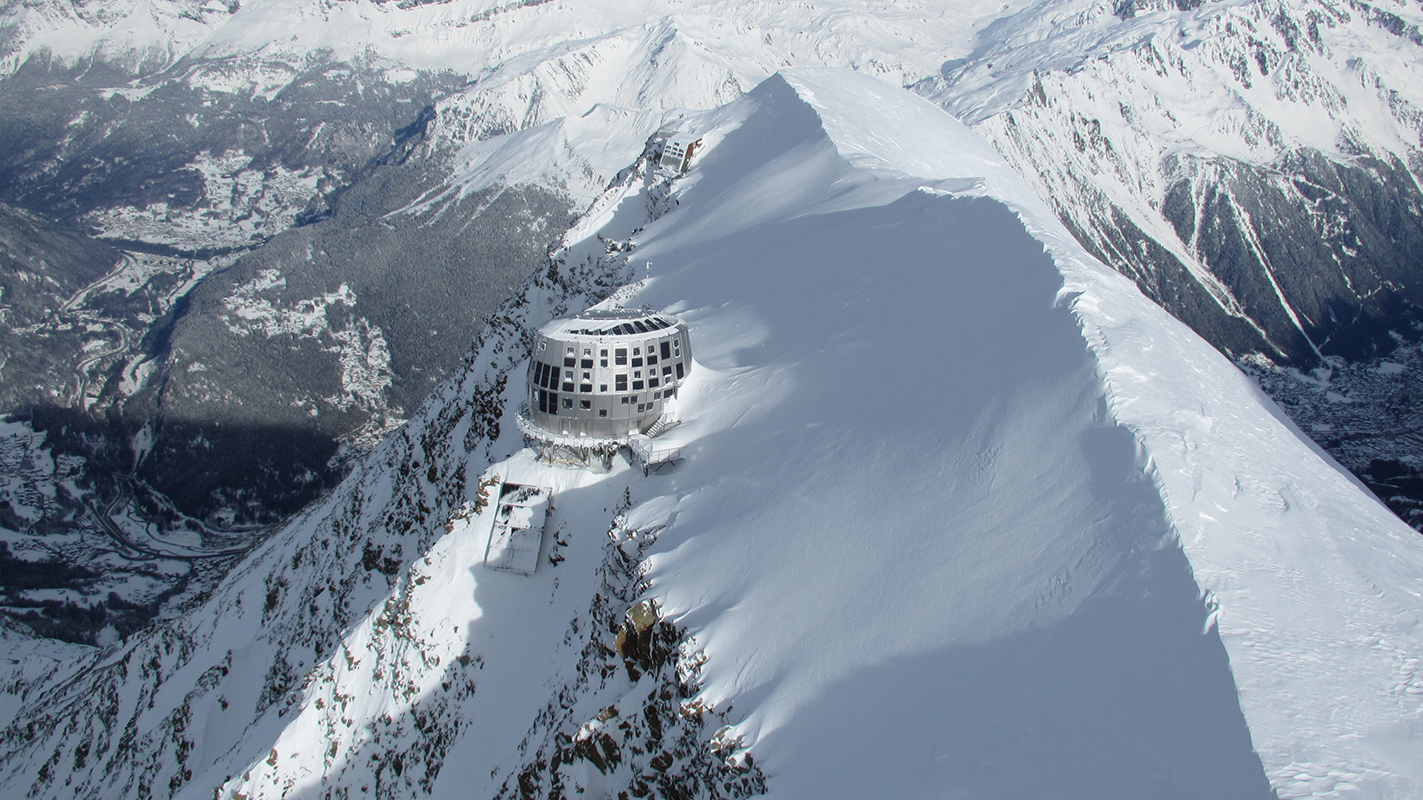 Seven years of planning and construction
Perhaps it's no surprise that four years of planning and three years of work went into the construction of this remarkable building, designed by Groupe H and Deca-Laage, and inaugurated in 2013.
The challenge of creating a structure able to withstand the harsh alpine climate while at the same time minimizing its ecological footprint was immense.
Architect Herve Dessimoz knew from the start that he wanted a create something that would be "in dialogue with the mountain" yet would still be able to sustain wind speeds of up to 300 kph.
The innovative result is a refuge that hovers above the rocky terrain like a spacecraft ready for liftoff.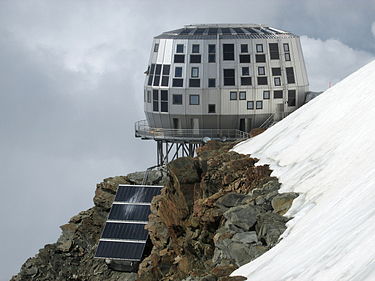 Aerodynamic shape keeps snow at bay
The 12m high refuge is constructed from a wooden core, wrapped with satin stainless steel, in an aerodynamic shape that keeps snow from building up, and prevents the refuge from being buried during winter storms.
The foundations are comprised of 69 pilings anchored in hard rock, with an average depth of 12m.
Bolted onto this base, the sub-floor consists of a solid grid of beams and horizontal braces, made from glue-laminated Douglas pine.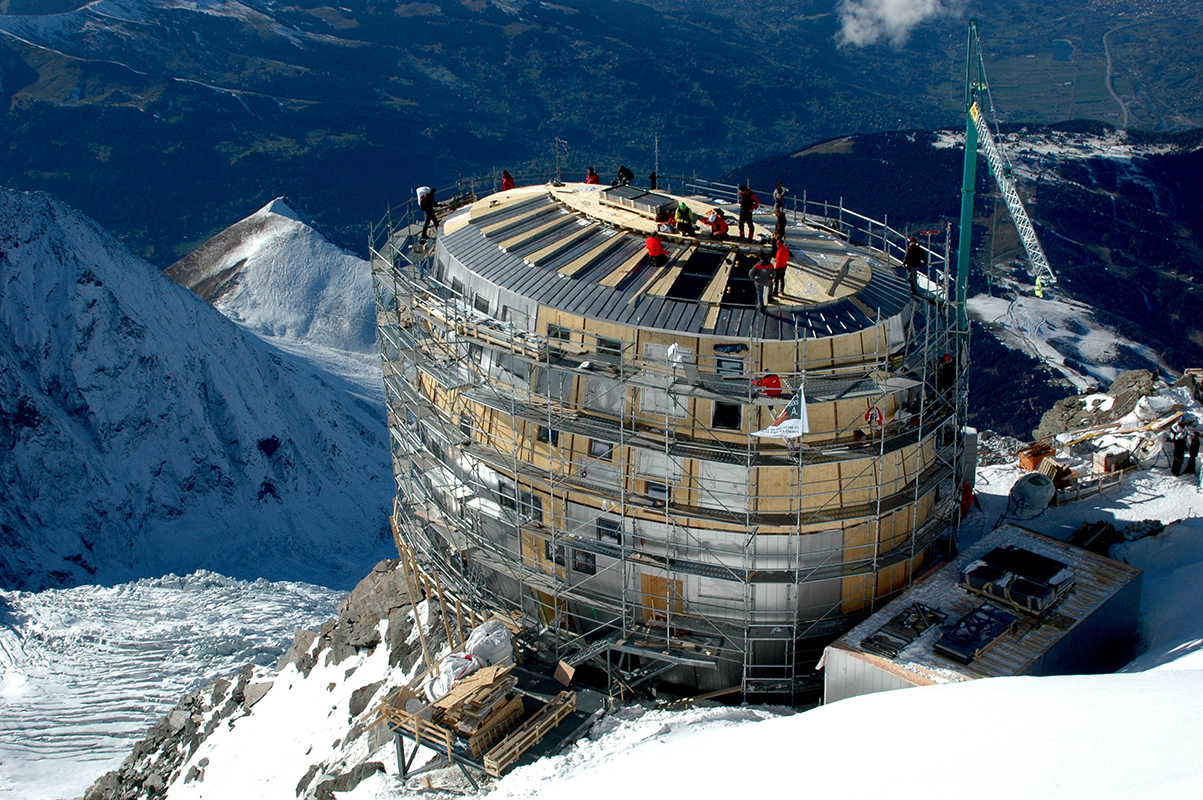 Local forests supplied wood for the refuge
Even with an eye on sustainability, the wood for the refuge was cut from the region's own forests, primarily in the St Gervais area.
Prefabricated modules were built in a workshop, designedo they could be transported by helicopter and then pieced together on-site like Lego.
Sustainability at heart of the design
Sustainability is at the building's heart, with 95m2 of photovoltaic solar panels providing the energy needed to power heating and lighting.
A biomass co-generation system running on rapeseed oil acts as a back-up system, for the production of both heat and electricity.
Additionally, advanced waste management and recycling systems were integrated into the design to ensure that waste generated by visitors is properly disposed of.
The idea was to inspire others, according to Dessimoz:
"If you can build something that's fully energy independent at this kind of altitude, they there's no reason not to do the same in cities as well. It's a message to the whole world."