What do you pack for a ski weekend? We look at how you can minimise your kit, but still maximise your enjoyment...
A ski weekend or short ski trip is all about ease and maximizing time to make sure you can have the most fun, so how you pack can have a significant impact on your trip.
Skiing is a sport that requires a lot of bulky, cumbersome and essential kit, so packing light isn't the easiest.  In this post will help you whittle down your packing to the bare essentials so you know what to pack for your next ski weekend. 
These are our key tips:
1. Leave your skis or snowboard at home...
2. ...but do bring your ski boots
3. Skiwear
4. Non-ski/Après clothing
5. Have you tried McNair shirts...?
6. ...or Stubble backpacks?
7. What else do you need?
8. Hand-luggage only?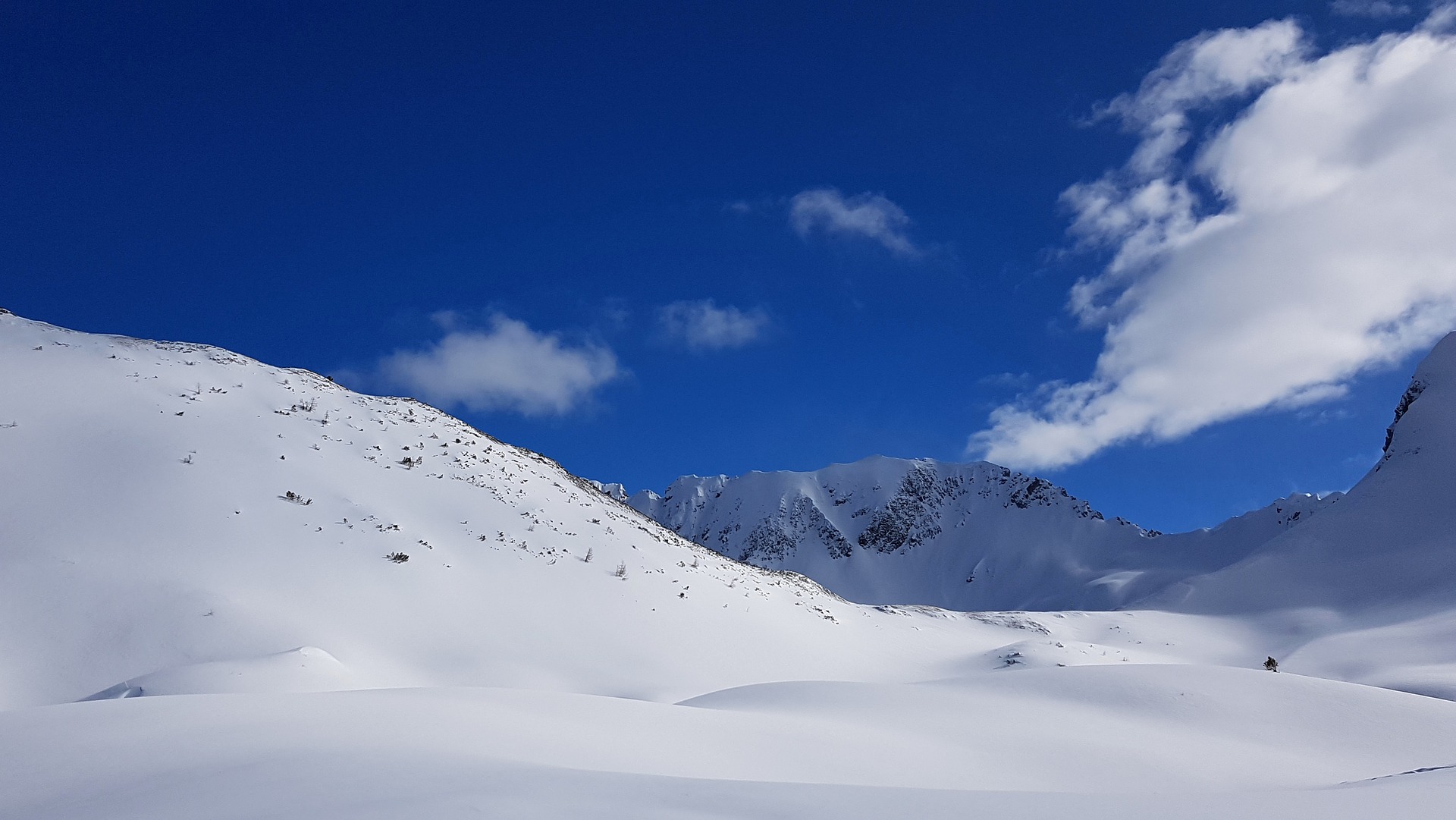 1. Leave your skis or snowboard at home...
Unless you are really, really attached to your skis or snowboard, then leave them at home if you're only going out for a weekend.
Not only are they awkward to shift around, increasing the hassle factor, they also add costs to your trip due to the ski carriage fees that most airlines charge.
Hire shops that we work with have an excellent selection of equipment and you will be able to select the right skis for the conditions and terrain for any particular day.
And even better, if you can pack super-efficiently, you might not even have to check in any baggage at all and walk straight off the plane and on to your transfer to resort.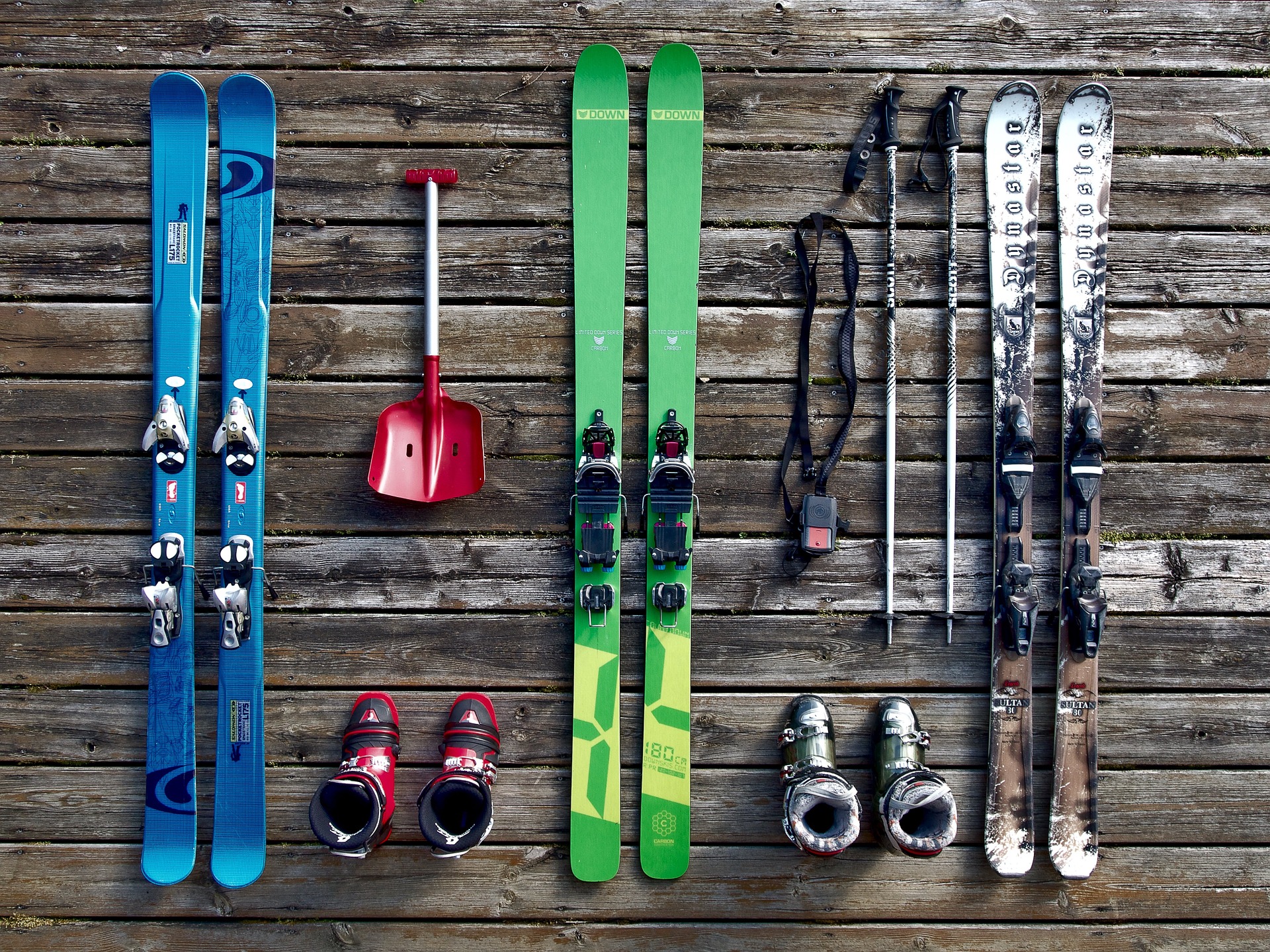 2. ...but do bring your ski boots
However bulky, we always recommend you bring your boots if you can. Assuming your own boots are comfortable and well-fitted, they can make a big difference. 
Hire shop equipment is a much better standard than it used to be, but if you bring your own boots, then you don't run the risk of wasting any precious mountain time back at the shop changing models or sizes.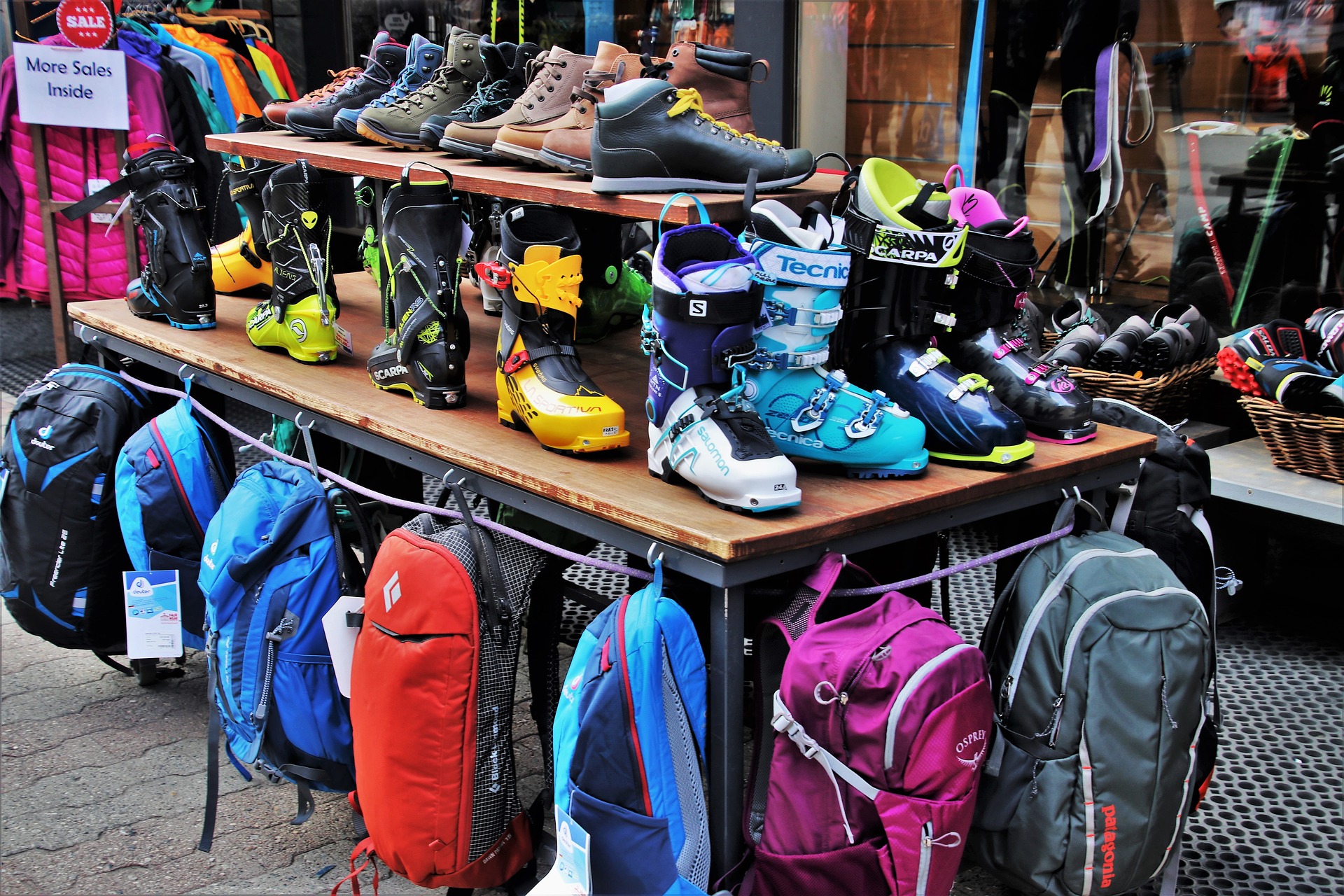 3. Skiwear
You can never be too sure what the weather will be like in the mountains, so you need the essentials, but think 'layers' and pack like a minimalist.
It obviously makes a difference whether you're travelling in the colder months of January or for spring skiing in April, but taking your tolerance to cold and the expected temperatures into account, we suggest the following:
Ski jacket
Ski pants
Wickable base layer
Mid-layer fleece 
Thermal leggings
Beanie/warm hat
Buff (so useful and takes up very little space)
Goggles
Sunnies
Gloves
Helmet (if owned, but you can hire)
Ski socks (one pair will do, it's only a weekend!)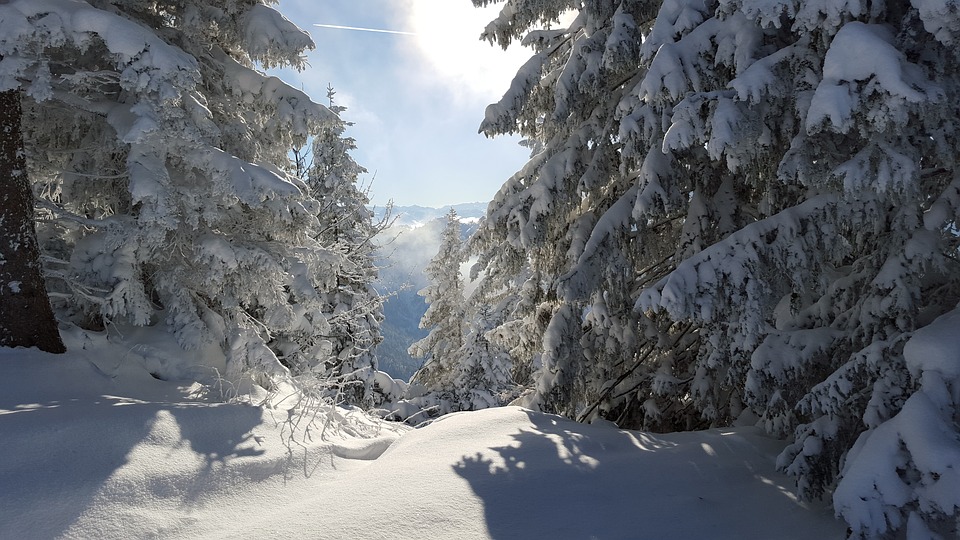 4. Non-ski/Après clothing
A ski weekend is more than just your time on the mountain, but unless you're a serious party animal, you probably won't be spending too much time in your non-ski clothing. A lot of après-ski - such as at La Folie Douce in Méribel, Val d'Isère or Chamonix - you'll be in your ski gear anyway!
Unless it's a 'work' trip - and by that we mean a real work trip involving a formal event - then one pair of jeans and a shirt/tshirt for every day should be enough.
We probably don't need to write this, but you should pack ample underwear!
Do make sure though that you bring your swimming costume or shorts so you can enjoy a bit of spa time.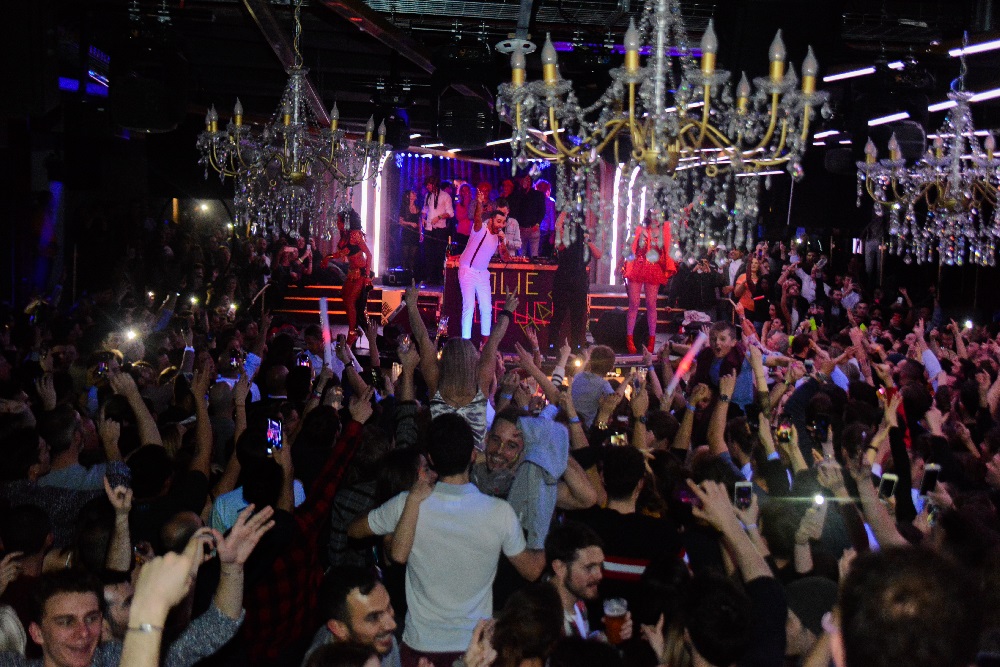 5. Have you tried McNair shirts?
At Ski Weekend, we are huge fans of McNair shirts. These British-made 'mountain shirts' are perfect for a ski weekend, as they are smart enough to be worn off the hill, but technical enough to do the job on the snow. 
Made of recyled finest grade Merino wool they are warm, wind resistant and water repellent. With tailored fits and superbly styled to every minor feature, we always delighted to recommend them.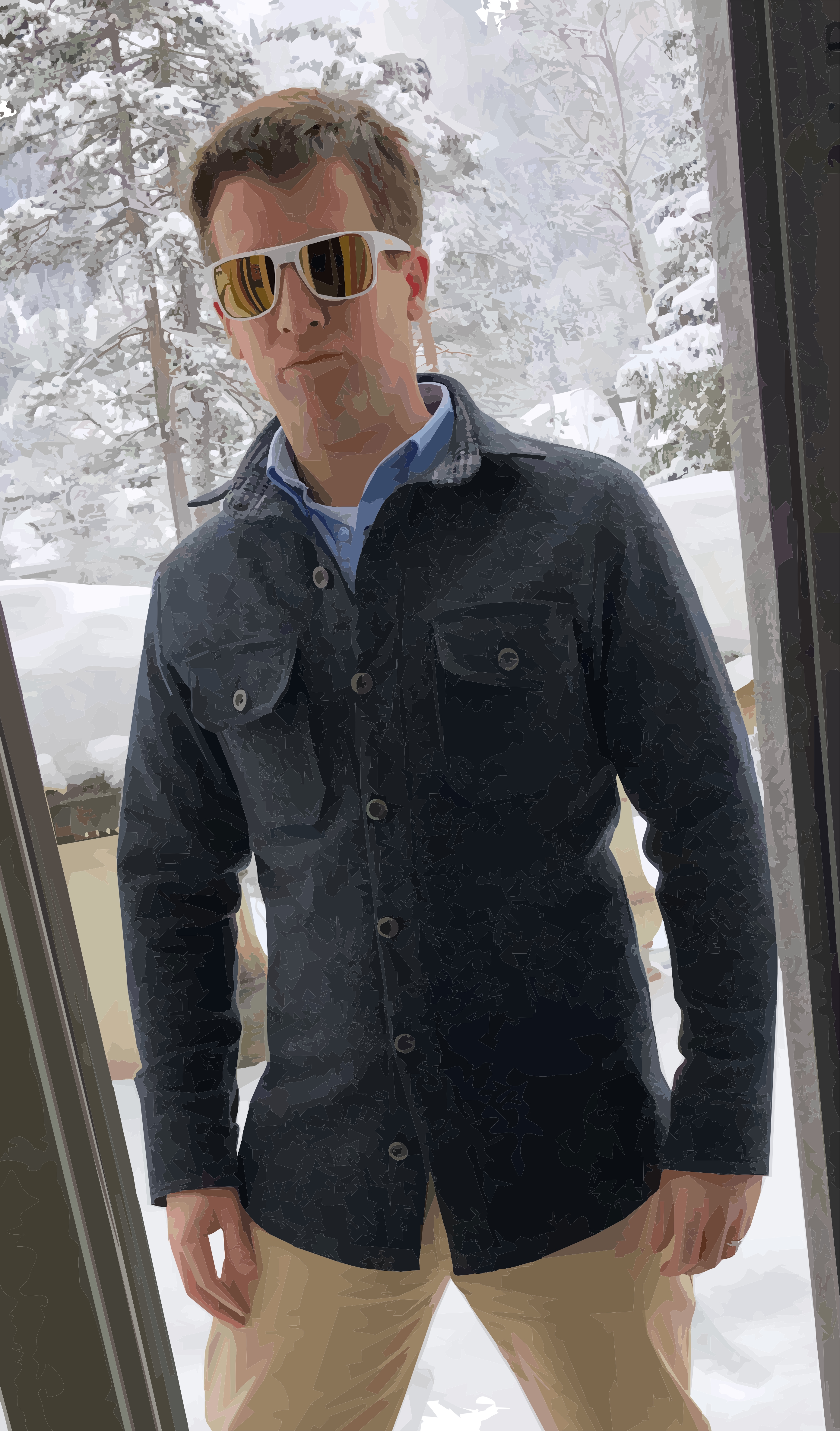 6. ...or Stubble backbacks?
Another great option that we love at Ski Weekend is the Stubble backpack. Made with durable waterproofed canvas, the Stubble backpacks are designed to put style and practicality first. It can work for you whether you're heading to Chamonix for the weekend or for the weekday commute.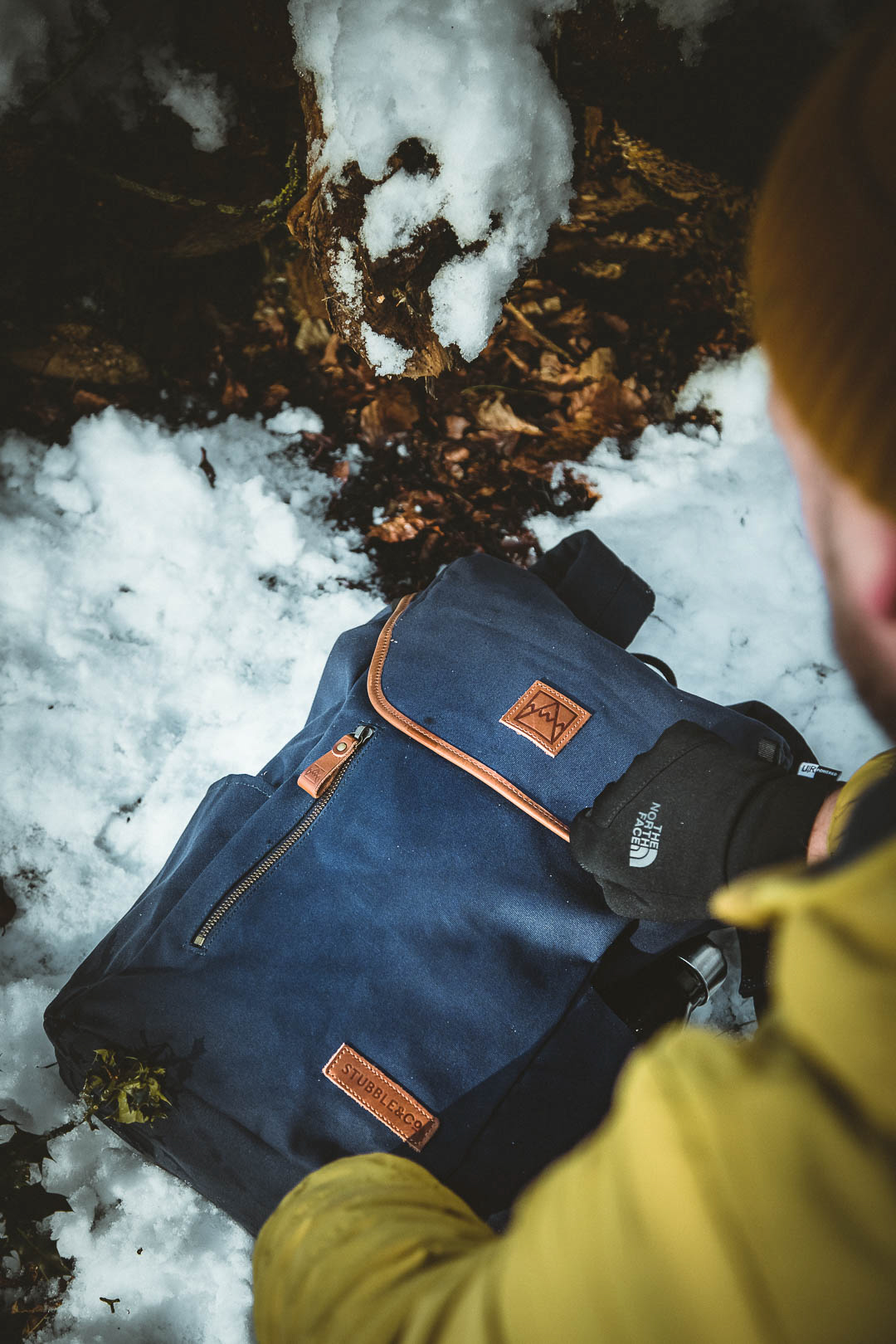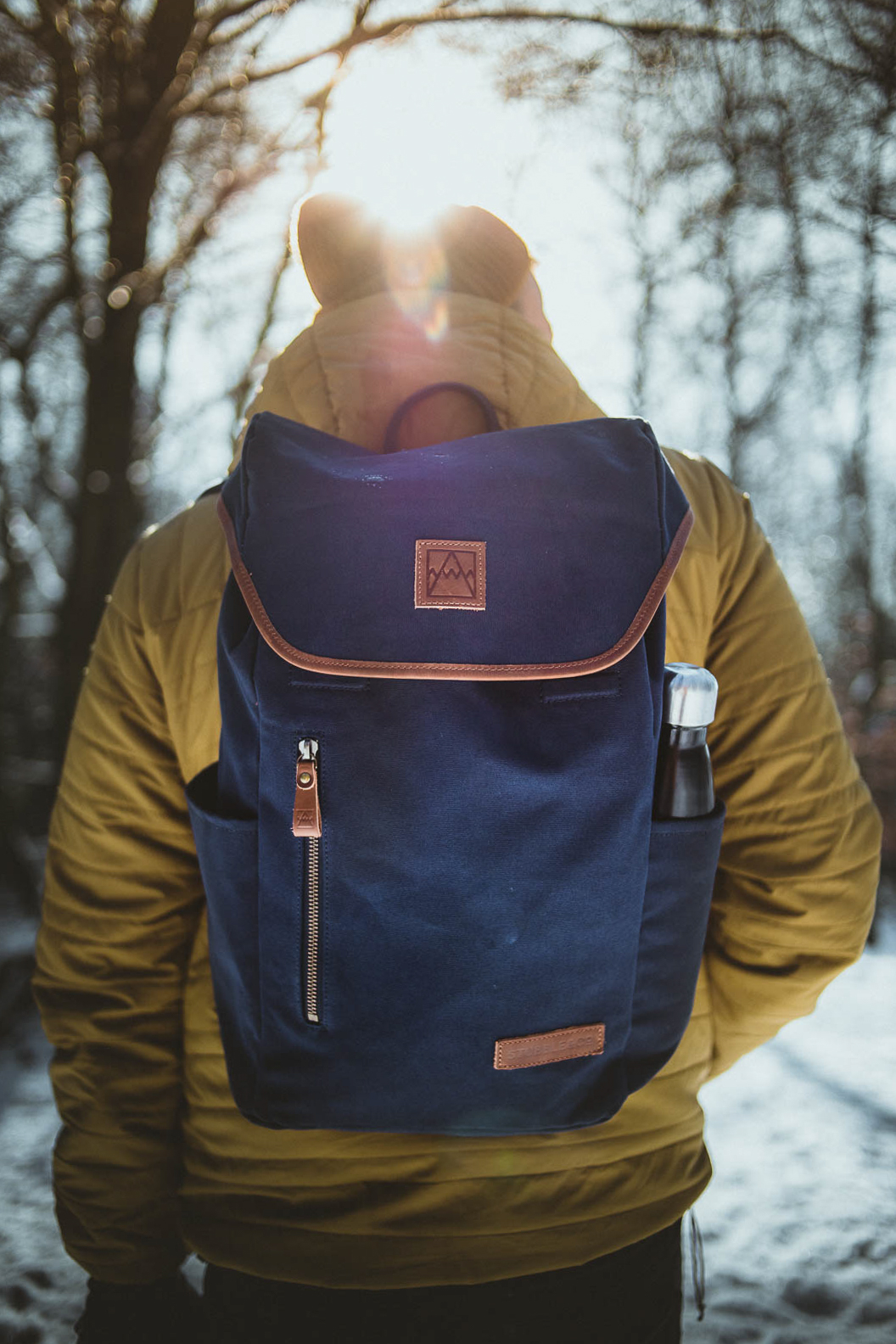 7. What else do you need? 
Avoid time-consuming and expensive trips to the local supermarket and bring the following items with you:
Suncream (max 100ml if you're travelling with just hand-luggage)
Toiletries (see above)
Lip balm
Water bottle
Energy bars/trail mix
GoPro (to capture your epic powder runs!)
And of course, don't forget your passport (BTW we don't recommend storing it as in the photo below!)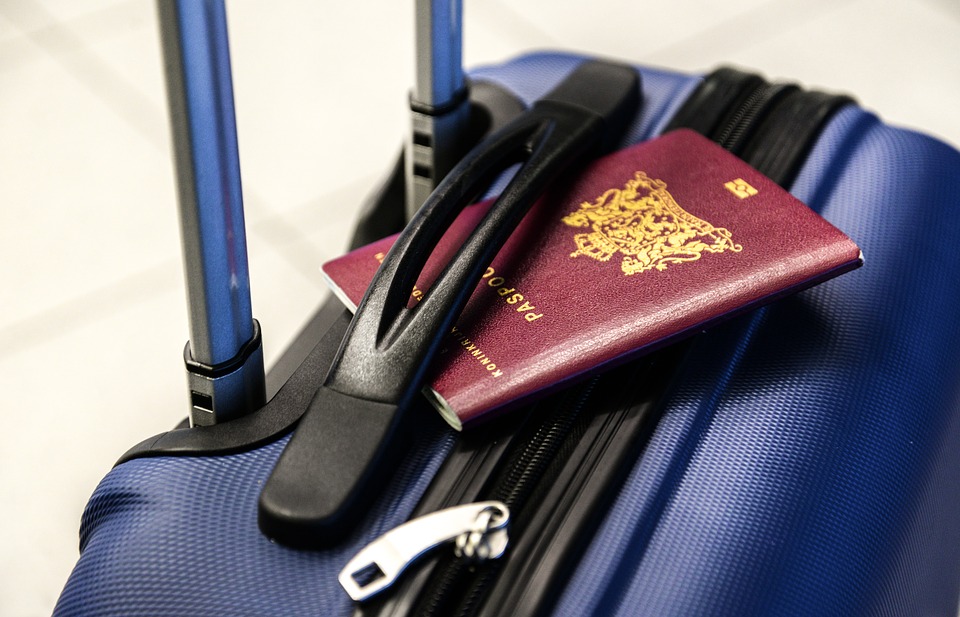 8. Hand-luggage only? 
Experienced travellers will be practiced at packing light and ensuring they only have hand luggage. The big advantage of this is that you can save time in the airports at both departures and arrivals, skipping queues every step of the way.
As long as your bag fits within your airline's restrictions on bag size and weight, there's the added advantage of ensuring that your boots can't get lost and will arrive at your destination. 
For most bags packing your boots in a '69' formation will work. Fill them with your ski socks and rolled up thermals or layers to maximise your use of the space. 
Wear your ski jacket - you can fill the pockets too. It's probably the best/safest place to store your googles to save them being squeezed in with your boots. A helmet can be carried by hand - if you do happened to get challenged (which is unlikely), you always offer to put it on! 
Various bags work for this set-up, but good options include the EVOC boot bag (pictured below) or the new GoBag.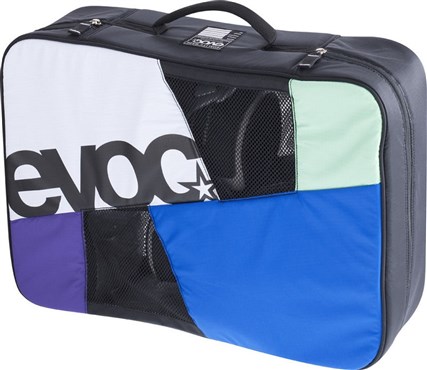 However you choose to stick to hand luggage only, one way of getting through we don't recommend is this: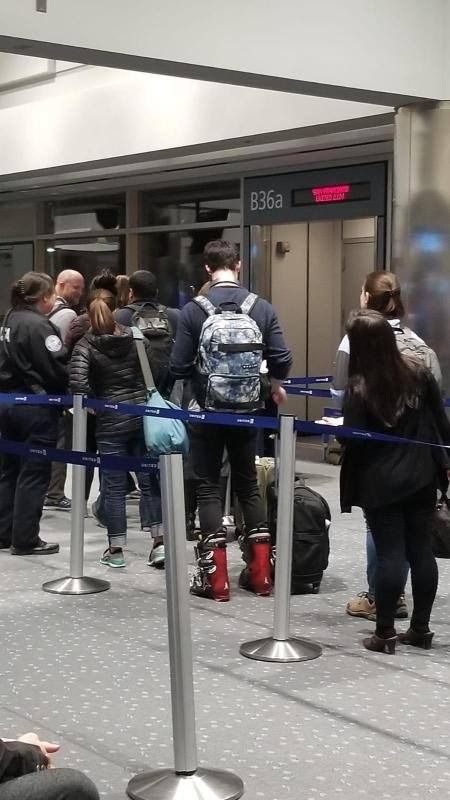 ---
Looking for a ski weekend?
If you'd like some options to put together a great ski weekend, then please contact the Ski Weekend team.
We are specialists in short breaks since 1996 so give us a call on 01392 878 353 and we'd be delighted to assist. You can take a look at the main destinations we offer here.