Parking in Chamonix can be challenging, particularly in peak season. This guide covers all you need to know about parking in Chamonix including:
Parking in Chamonix Map
Free Parking
Limited Free Parking
Long Term Parking
Short Term Parking
Underground Parking
Electric Car Parking
Parking in Courmayeur
Parking in Chamonix Map
Click on the images below for a larger version
Free Parking in Chamonix (The White Zone)
Free parking is available in the following locations in resort, all year round (although in Parking des Planards spaces are reduced in winter):
Parking des Planards (600 spaces in summer/230 in winter)
Parking du Biollay (105 spaces)
Parking de la Gendarmerie (50 spaces)
Route du Bouchet (35 spaces)
Rue du Lyret: Jean Franco-Sapi (18 spaces)
Rue Helbronner (15 spaces)
Rue d'Entrèves (11 spaces)


In addition, in the following car parks it's free if you're staying for less than one hour:
Grépon, SaintMichel, Mont-Blanc, Entrèves, Allobroges, Médiathèque, Lionel Terray, Fond des Gires, Coumayeur, Corzolet, Tennis.
And it's free for stays of less than 30 minutes in these car parks: Gare, Outa and Poilu. Parking is also free in the car parks by the lifts in Le Tour, Flegere and Les Houches.

Limited Free Parking in Chamonix (The Blue Zone)
There are various places in Chamonix where you can park for 30 minutes to 1 hour every day between 0800 and 1900.
Locations for limited free parking in Chamonix include:
Place des Séracs aux Pélerins (1h30m)
Allée du Recteur Payot: du Prieuré au PGHM (1h)
Rue Joseph Vallot (1h)
Rue du Lyret (1h)
Avenue du Savoy (1h)
Promenade Marie Paradis (1h)
Parking du Sapi (1h)
Place de Saussure (1h)
Avenue de l'Aiguille du Midi (30m)
Parking de l'EMDI (30m)
Parking de la crèche 'Les petites cordées' (30m)


Paid Parking in Chamonix
Le Grepon (690 places in summer, 350 in winter)
This is the best place to park for long stays. Accessed from the first roundabout as you reach the entrance to Chamonix and right below the Aiguille du Midi cable car, you can park here and either walk into town in 5 minutes or take the free 'Mulet' shuttle bus. Parking costs €9.50 for 12 hours up to €16 for a 15-24 hour period.
Outa (60 spaces), Gare (15) and Poilu (42)
These are available for shorter stays and are free for less than 30 minutes. After that the cost is €0.60 for every 15 minutes up to 7.30pm when the rate falls to €0.10 per 15 minutes. Don't stay here for long term parking though as the 24-hour price is €30.60.
Underground Car Parking in Chamonix
There are three covered underground car parks in Chamonix – Saint-Michel (310 spaces), Mont-Blanc (238 spaces) and Entreves (150 places). For each car park your first hour is free, then depending how long you stay each extra 15 minutes will cost €0.30 to €0.50. Rates from 7.30pm are cheaper at just €0.10 per 15 minutes and a 24-hour period costs €15.50.
The Mont Blanc car park had renovation work on the security equipment and lighting, as well as new paint for the floors, walls and ceilings in 2019. The Saint Michel and Entrèves car parks were kitted out with new terminals allowing payment by bank card at the exit at the same time.


Other Car Parks in Chamonix
More than 500 spaces are available at 7 other car parks, most suitable for up to half-day stays. They include Tennis (110 spaces), Allobroges (72), Mediateque (45), Lionel Terray (42), Corzolet (130), Fond des Gires (75) and Courmayeur (45).
These all cost €0.40-€0.50 per 15 minutes. The rate falls to €0.10 per 15 minutes after 7.30pm in the evening.


Electric Car Parking in Chamonix
Electric cars are becoming more and more popular, so it's no surprise that there are several electric car parking spots in resort. There is a 50% reduction for electric cars, plus in certain spots there is free charging as well.
You can find specific electric car charging and parking spots in the following car parks in Chamonix – St Michel (3 places), Mont Blanc (2 places) and Entrèves (2 places).
There are also two charging points in the Clos du Tennis car park. Plus four SYANE electric charging stations have been installed in the heart of the resort behind the town hall, in the Allobroges, Corzolet and Courmayeur car parks.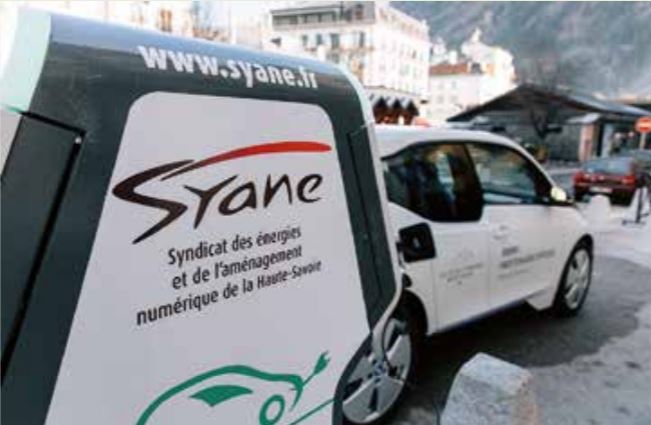 Cut your Carbon Footprint
Chamonix is one of the few accredited 'Flocon Vert' ski resorts and their approach to sustainability is a vital part of that. You can reduce your own carbon footprint by parking your car and taking the free bus and 'Mulet' shuttle services from the car parks to the ski lifts.
There is also free parking in St Gervais, meaning you can park there and take the train up to Chamonix.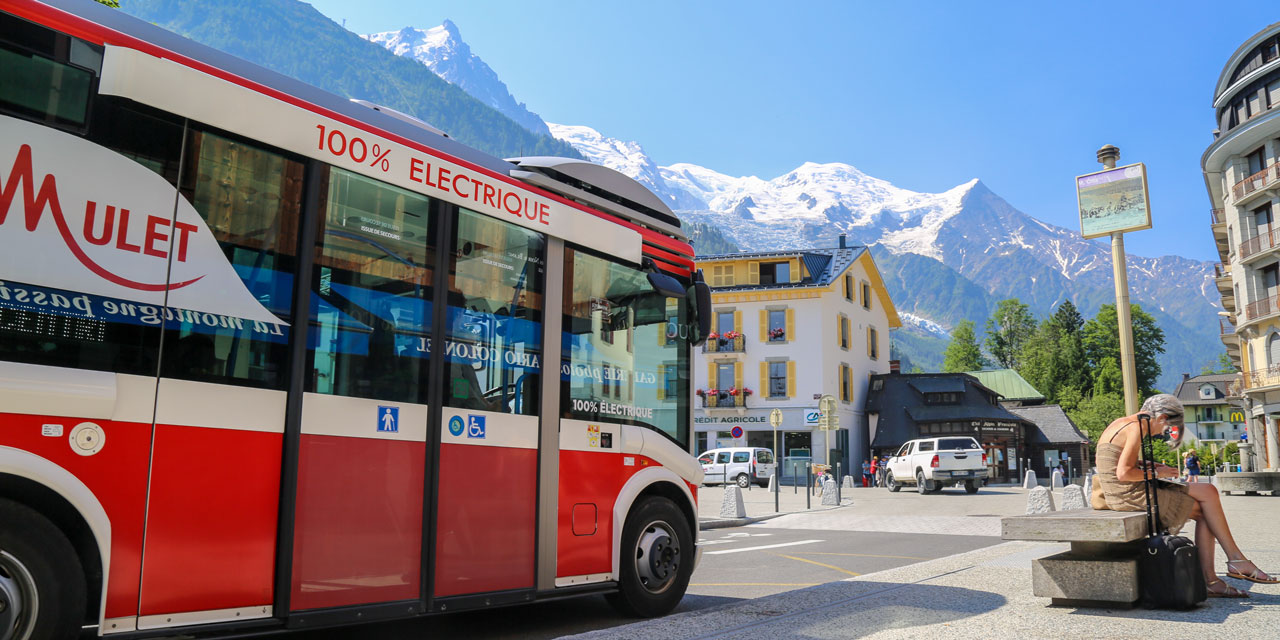 Car Parking in Courmayeur
Ski Weekend guests will be provided with a private transfer if we decide to visit Courmayeur for the day. However, if you are driving over there for the day, then you have several options:
Parking Courmayeur (08:00 - 17:30): Parking for the day costs €6 or an afternoon (from 1pm) cost €3
Parking Dolonne (24 hours): Parking costs €1.50 per hour from 8am to 4pm and €0.50 per hour from 4pm to 8pm to a maximum of €20 per 24 hours.
Parking Val Veny: From €3 per day
Ski Weekends in Chamonix
If you'd like to take a ski weekend or week in Chamonix, whether you are travelling by car or not, then please contact the Ski Weekend team on 01392 878 353.