After the turbulence of the last year, maybe it's time to plan a ski retreat in Chamonix?
Why not step off the treadmill, escape from pressures of modern life and take refuge in the mountains?
Nowadays, feeling good begins by taking care of yourself. With that in mind, we look at seven reasons why Chamonix could be the haven that you're looking for – offering a sanctuary from stress at the foot of Europe's highest mountain.
Cocooning
The QC Terme Spa
Sylvotherapy
Nature Walk
Snowshoeing
Cross Country Skiing
Yoga & Meditation
Cocooning
If you're simply looking to get away and spend some quality time with your partner, or some time on your own, then treat yourself by staying at the 5* Hotel Mont Blanc.
This impressive property has been helping travellers to Chamonix since 1849 relax and recover.
It's well located right in the heart of the town, not that you'll want to leave, given the hotel's superb restaurant, gym and 'Spa by Clarins' on site. 
The spa's treatment menu has been designed according to the Clarins Method, and ensures gentle skin treatment with formulas rich in plant extracts and essential oils, all delivered by experienced staff.
You can find out more about the treatments available in the spa here.
The QC Terme Chamonix
We have already written enthusiastically about the wonderfully modern and relaxing QC Terme wellness centre.
Our online guide details all the reasons to make a trip to the QC Terme part of any visit to Chamonix.
And if a picture is worth a thousand words, this photo should be enough to convince you…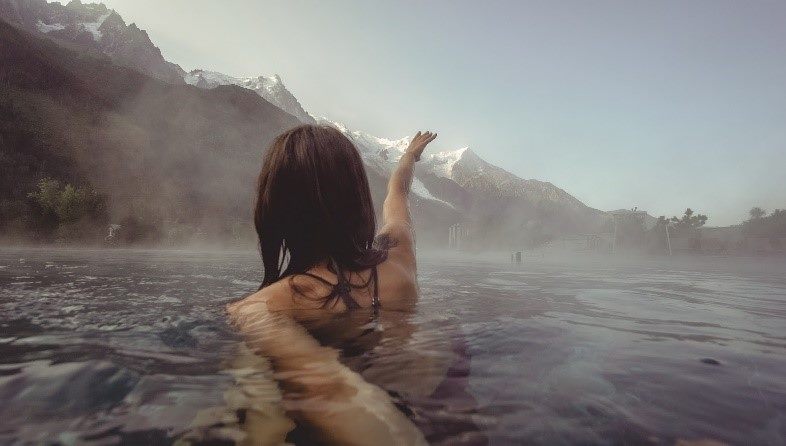 Sylvotherapy
Only a few years ago sylvotherapy was dismissed simply as 'tree hugging'.
But in a world where we've learned to place a higher value on our connections with and time in nature, forest therapy is more popular than ever.
Frédérique Arthuis offers 1.5 hour wellness sessions in Chamonix that will help recharge your batteries by taking you into the heart of nature and removing stress from hectic lives.
You'll become more mindful, by observing your breathing and letting your senses take over.
Without even noticing, your mind and body will slowly settle into this sensory link to the natural world.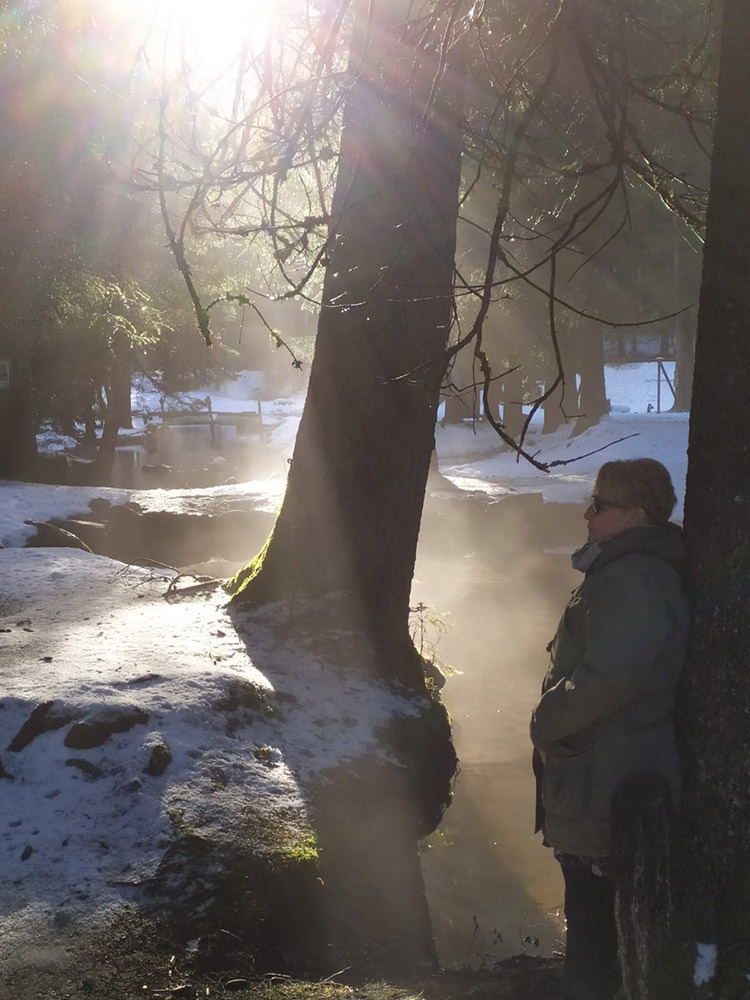 Nature Walk
Another option for connecting to nature is available on midweek afternoons.
In partnership with the Aiguilles Rouges nature reserve, Alex Bruneau has been guiding families in how to spot alpine fauna, and is sharing his insights into how animals adapt to the harsh winter environment.
There's also the chance, via special discussion groups, to find out more about rarely seen wildlife such as bears, lynx and wolves.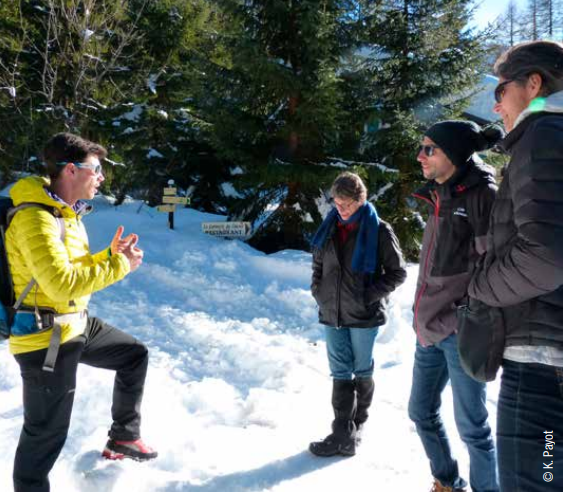 Snowshoeing
You may have already tried snowshoeing before, but there's now an opportunity to get out of your comfort zone, defy the elements and spend a night under the stars.
The new two-day snowshoe hike offered this winter allows you to bivouac down for the night in the heart of the Mont-Blanc massif.
Organised by experienced mountain guides from the Compagnie des Guides de Chamonix, this is an unique back-to-basics way to spend time in nature.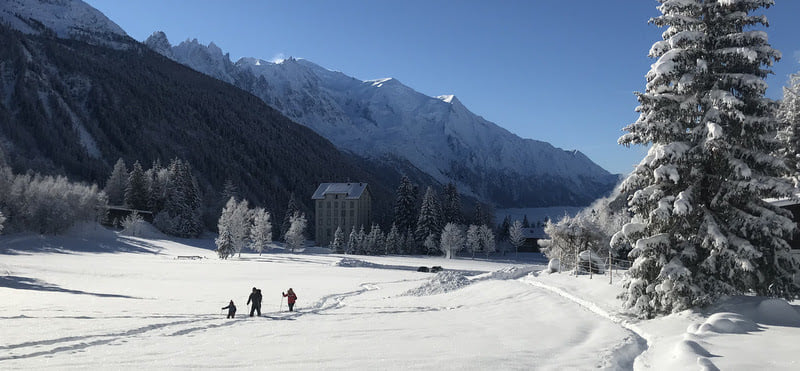 Cross Country Skiing
'Ski de Fond' has seen a resurgence in popularity this winter with the closure of the lifts, but the history of the sport has long been associated with Chamonix.
It is almost 100 years now since the valley hosted the cross country events at the first Winter Olympics.
That long association with this testing, yet relaxing discipline means that today, Chamonix is able to offer a Nordic ski area of almost 50 kilometres.
Both 'Classic' and 'Skating' pistes are available across the valley from Les Houches to Vallorcine.
Glide through the trees and take your time or, for the more competitive, why not try biathlon, which combines shooting with 'ski de fond'.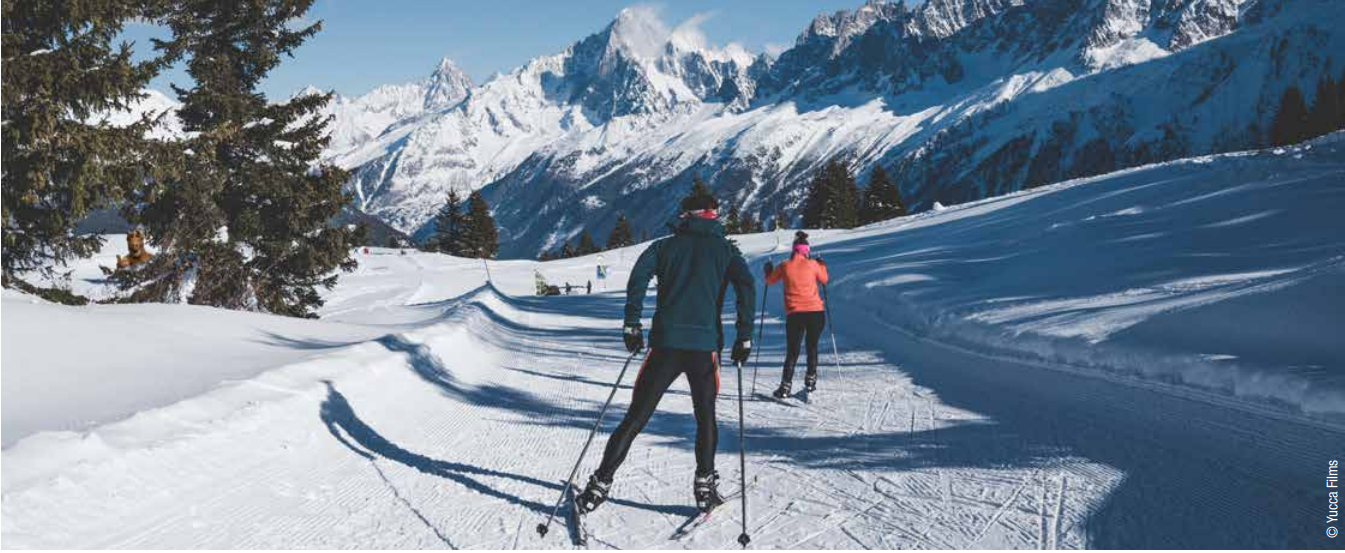 Yoga & Meditation
If you love yoga, then imagine how calming it can be to practice in the clean, pure air of the mountains of Chamonix.
There are many options for yoga-lovers in resort. Sattva Yoga offers a comprehensive timetable of sessions every week, while guests at the La Folie Douce Hotel can enjoy urban yoga and detox yoga classes.
In July, the resort will host the 'Chamonix Mont Blanc Yoga Festival 2021'. Various passes give you access to different events, from classes to conferences and live music.
You can even try a class in the rarified and pure mountain air at 2000m above sea level.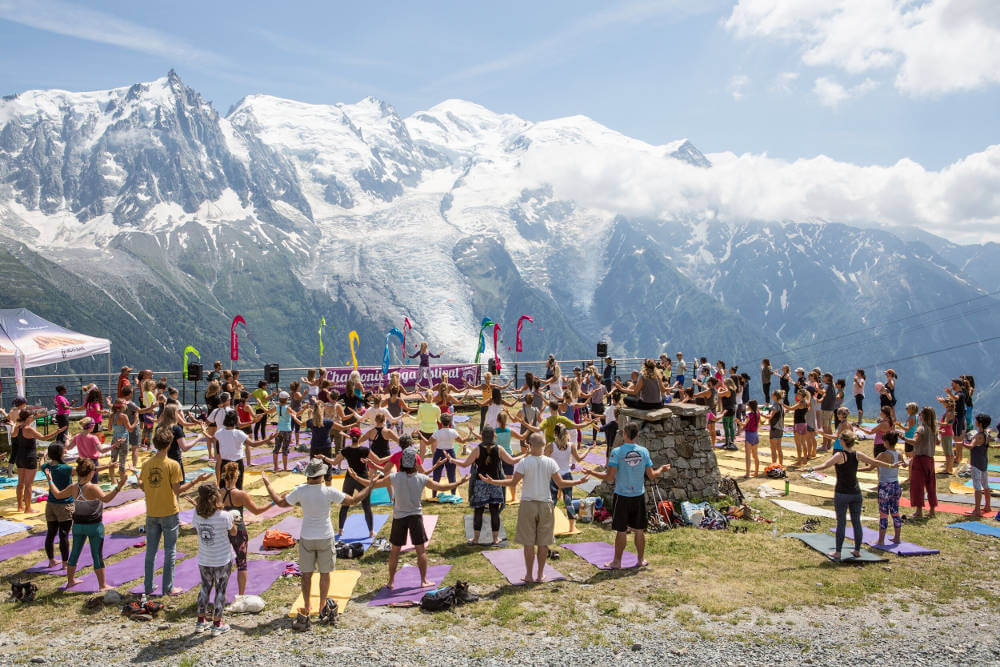 Accommodation in Chamonix
Ski Weekend can help book all of these activities for you, as well as your accommodation: whether you are looking for a chalet, hotel or self-catering apartments we can help.
For advice on booking your next ski retreat in Chamonix, please contact us via our website.