We look at the right way to layer for backcountry skiing and snowboarding in the high mountains. Modern materials and construction techniques mean that there is no such thing as bad weather in the mountains, just poor clothing!
You need to make sure that you have all of the following: 


Base Layer – to wick away moisture and sweat
Second Base Layer – for when it's very cold
Mid-Layer – breathable, but mainly for warmth
Outer Layer – sealed to keep the elements out
Layers for Backcountry Skiing 
Winter in Europe spans the five months from December until April, but in our modern world of climate change, the seasons are more unpredictable than they used to be. You can be skiing in a blizzard in April or soaking up the sunshine in a Tshirt in February. 
So, your choice of clothing has to be adaptable, offering warmth when needed, but be waterproof and breathable with limited bulk for comfort and lightness.
1. Base Layer
The most efficient way of achieving this is by using a layering system and starting with a base layer next to the skin.
This will usually be either a man-made fibre or natural wool such as Merino. Both will wick moisture or sweat out and away from the skin whilst drying quickly if they become wet.
This avoids the chilling effect of cooling down after the body has been working hard and building up a sweat. The advantage of Merino wool is that it can be worn for longer periods of time without it becoming too malodorous (i.e. stinky!)
We have actually tested the new Floa baselayer and can confirm that you can wear it again and again. It's made of a Merino and polyester blended yarn which works superbly for moisture control.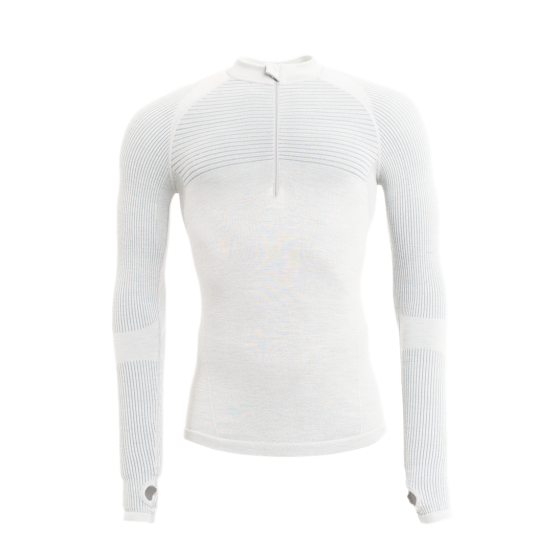 2. Mid-Layer
Next is a mid-layer, which again will transport moisture away from the body whilst providing a degree of warmth, usually by trapping a layer of air within its fibres which act as an insulator.
Brushed polyester fleece is ideal, but again natural wool can also be used although this will be much heavier and bulkier especially if wet. Fleece exists in many different forms which provide varying degrees of warmth.
It is an easy-to-care-for garment, dries quickly and is lightweight. It can appear to have the fleece on just one side or both sides, depending on how it has been made.
It is also very breathable and because of this will not be very windproof. To make it more windproof, a smooth closely-knit outer or windstopper laminate can be used, although this will have an adverse effect on the breathability, especially when used with a waterproof outer layer.
This makes garments such as softshells really only suitable as outer layers.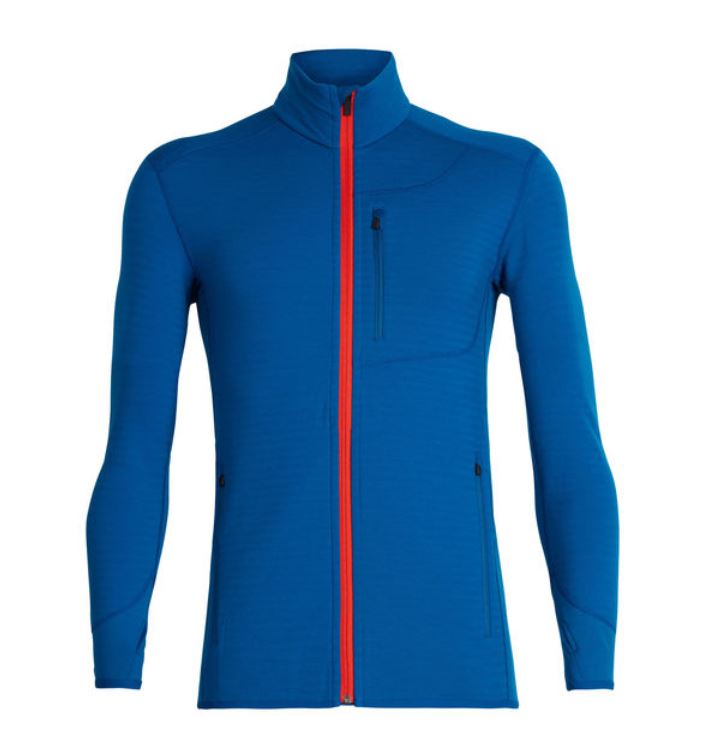 Icebreaker Descender mid-layer
2.5 Second Base Layer
So that means three essential layers of clothing. However, in colder conditions an additional 'first layer' can be added on top of the base layer. 
This could be a micro-fleece, adding further insulation with minimal bulk and weight. Alternatively, a quality insulating garment such as Down Feather or man-made Primaloft jacket or vest can be used either beneath the outer shell or worn on top in dry conditions.
The advantage of these garments is they have excellent insulating values, low weight and are very compressible, so can easily be carried in a backpack for emergency use.
Primaloft has the added advantage of still working when it gets wet and will dry quickly, unlike down feathers which can 'clump' and lose their efficiency. Note that these garments often have a very fine fabric shell to aid low weight and pack ability so can be easily ripped on sharp objects.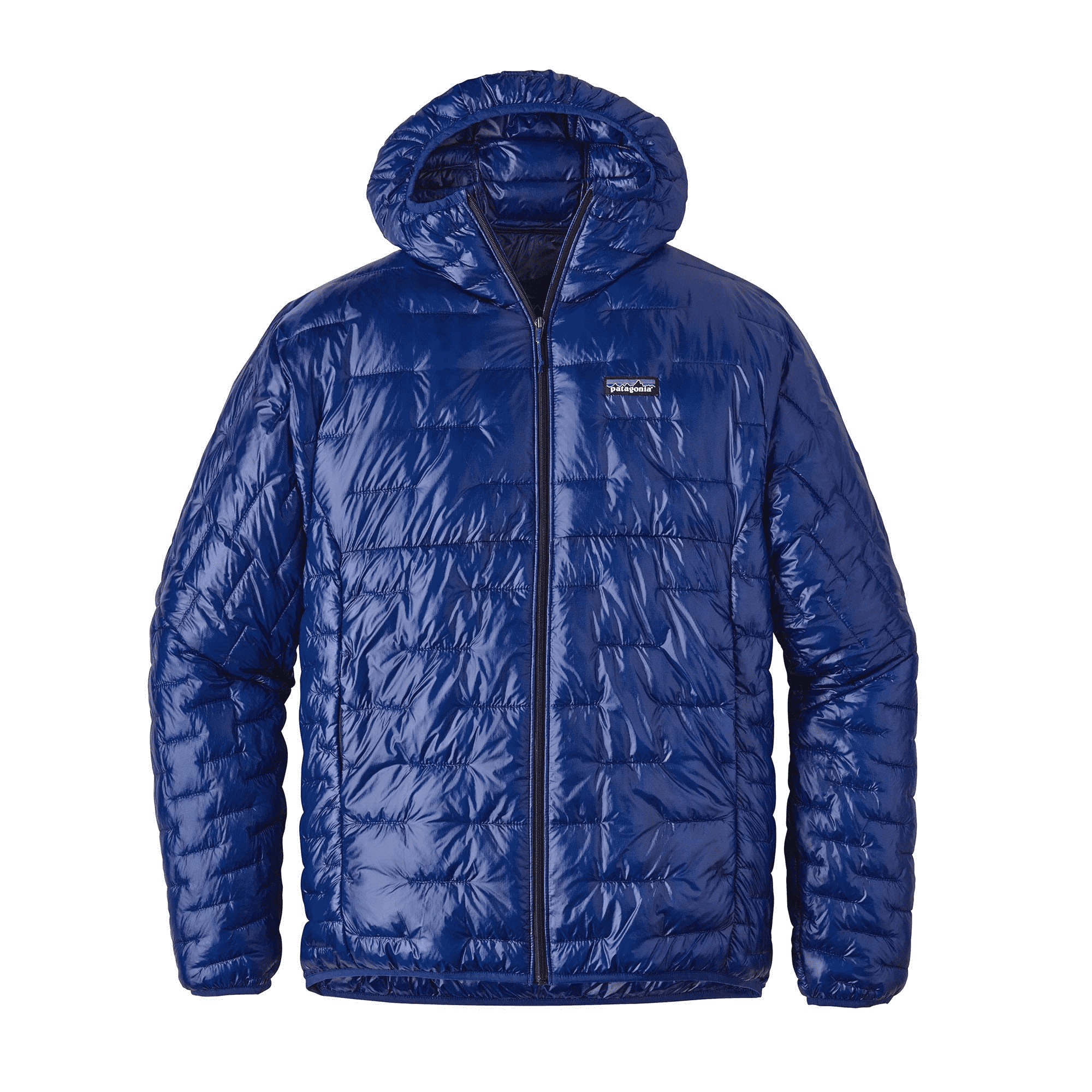 3. Outer Layer
Finally, the outer garment, which is very important as it is the first barrier between you and the elements.
This should ideally be a lightweight, waterproof shell garment which can be either a full three-layer fabric such as GoreTex or a lighter weight 2.5 layer such as GoreTex Active.
There are also plenty of other alternatives, often combining stretch in the fabric for extra comfort, such as Entrant Dermizax EV.  All these fabrics will provide an adequate degree of waterproofness, balanced with breathability and being windproof. 
The garment should have all its seams fully taped to ensure no water penetration. Zip openings, pockets, etc, should be covered by flaps or be the waterproof type.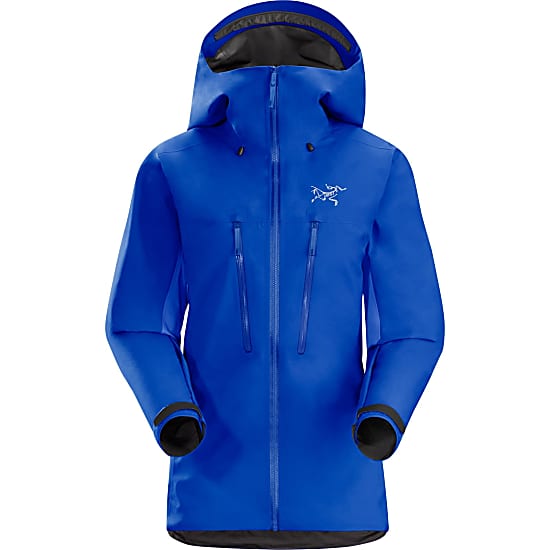 Waterproofness v. Breathability
There is much discussion about the waterproofness and breathability of clothing. An outer layer used for any outdoor activity needs to balance these requirements if any degree of body heat is generated during that activity.
A plastic bag is waterproof, but you would be as wet on the inside with the build-up of condensation if doing any activity while wearing one.
This article is designed to cover the basics and is not too technical, but as a general rule an outer garment with a waterproof rating of above 20,000mm will be excellent, 15,000mm will be good and 10,000mm will be OK, especially for use in snow (generally not as demanding as rain).
For breathability (the ability to allow the passage of water vapour i.e. sweat) a rating of 20,000g/m2/24hr or above will be excellent. 15,000g/m2/24hr will be good and below that you will probably get sweaty!
It is important to buy clothing which is comfortable and fits correctly. Quality costs but will be worth it when faced with adverse weather conditions and will give good service if well cared for.
There is a huge amount of choice in the marketplace - advanced fabrics, laser cutting, welded seams and sophisticated manufacturing techniques mean that clothing can be both technical and fashionable.
It should also be noted that the layering system is totally adaptable for all conditions and garments can be used both summer and winter for various activities, so the initial investment is soon justified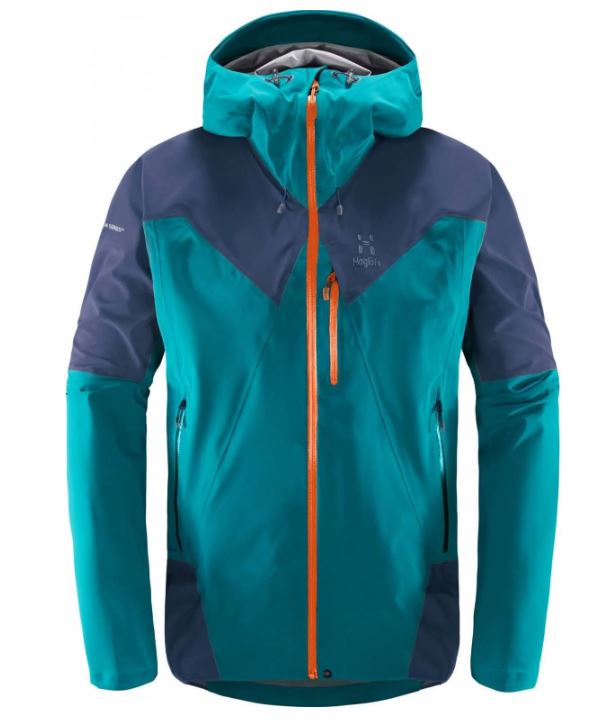 Backcountry Ski Weekends
Once you've decided on your kit and are ready to book your backcountry adventure, then contact the Ski Weekend team. Whether you're looking to head to Chamonix, Val d'Isère, Méribel, Andermatt, Verbier or anywhere in the Alps, we can help organise your trip and guides for you.