We love Chamonix in winter and have been taking guests on ski weekends and corporate ski trips to this iconic resort for since 1987.
What you may not know is that there's probably even more going on in Chamonix in summer. Apart from the hiking, mountaineering, mountain biking, canyoning and parapenting, here are some of the other options to watch out for in Chamonix this summer.
Golf at Altitude


The idea of building a golf course in Chamonix came about back in the 1930s as a way to keep the many British guests staying in the historic 'grands hotels' (one of which has recently been converted into the Folie Douce hotel) entertained.
The original course in Les Praz opened in 1934 with just four holes available but expanded that to a nine-hole course in 1935.
The current 18-hole course was designed by the famous American architect Robert Trent Jones Sr and was opened in 1982.
The course offers superb views with wonderful views of the Mont Blanc and Aiguilles Rouges peaks across the course. You can find out more about the course on their website.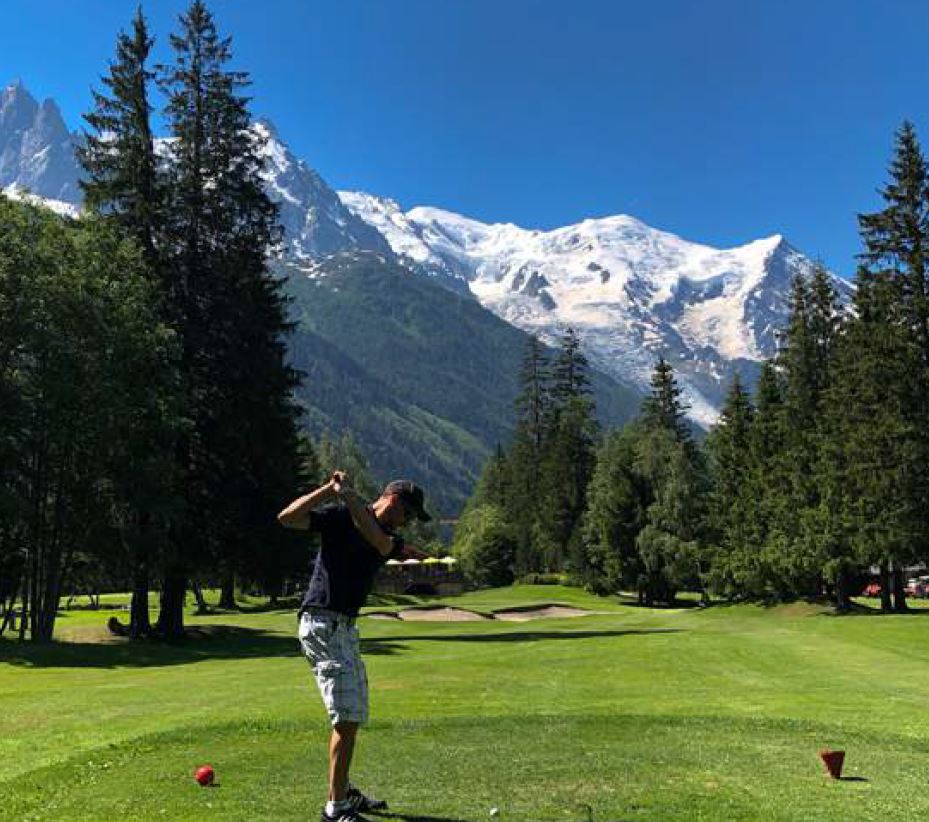 The Chamonix Yoga Festival, 05-07 July 2019

The 6th edition of the Chamonix Yoga Festival took place earlier this month. Over three days, more than 50 yoga classes took place with thirty instructors, plus there were be lectures, workshops, child-only yoga sessions and more.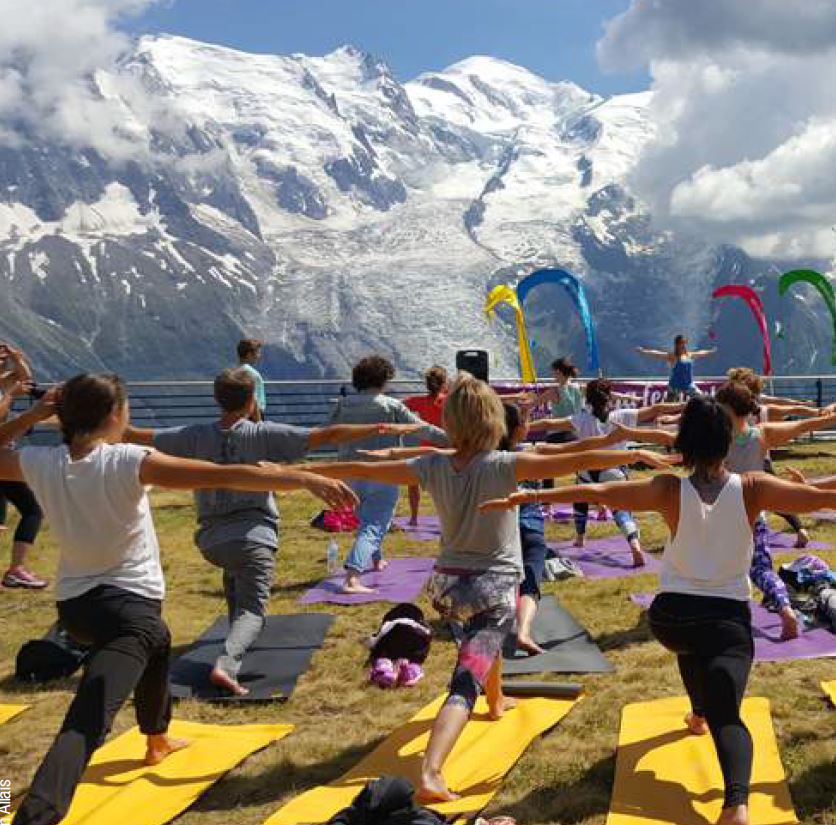 CosmoJazz Festival, 20-28 July 2019
Another great summer event in Chamonix-Mont-Blanc is the Cosmojazz Festival. It takes place from Saturday 20 to Sunday 28 July and this year will be the 10th anniversary of this superb music festival. 

French jazz musician André Manoukian has curated the programme, with daily concerts across the valley. This year will include a unique concert with the André Manoukian Quartet and 100 amateur chorists.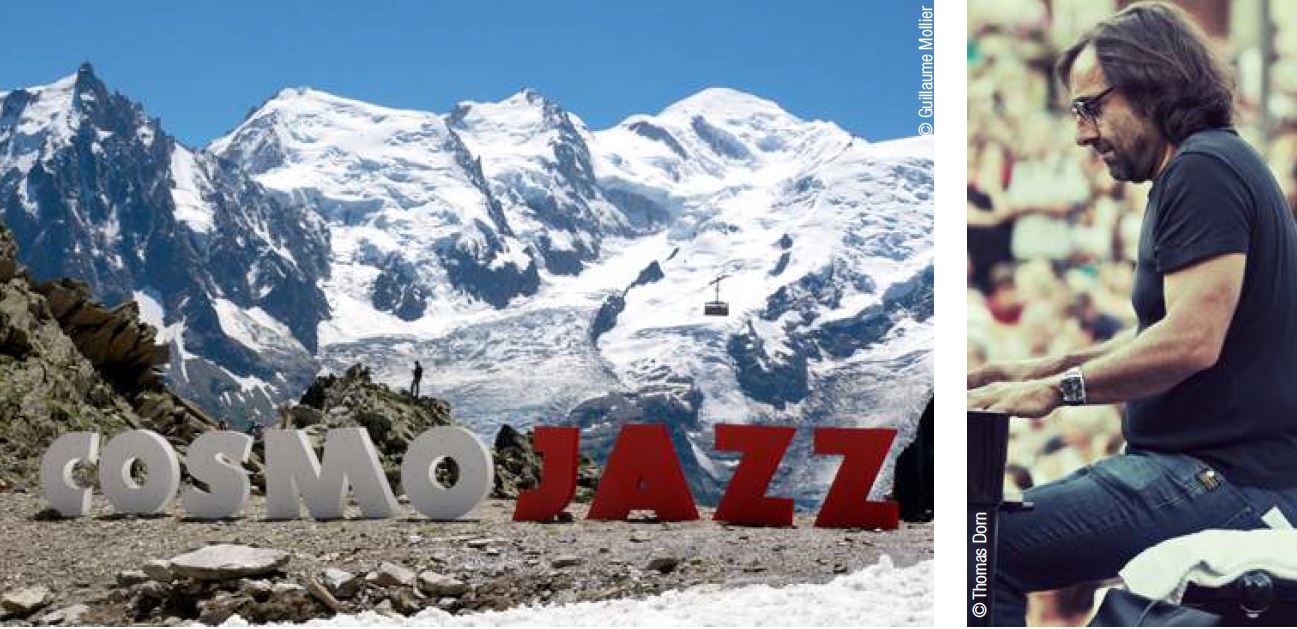 The Climbing World Cup, 11-13 July 2019
Taking place in mid-July, visitors can enjoy watching the Climbing World Cup. This competition brings together the world's elite climbers with three days of competition at the foot of Mont Blanc.
This unmissable free event is usually high in suspense and exploits as the world's best climbers challenge their dexterity, technique and speed on huge artificial walls in the heart of Chamonix. You can find out more on the Chamonix Sport website.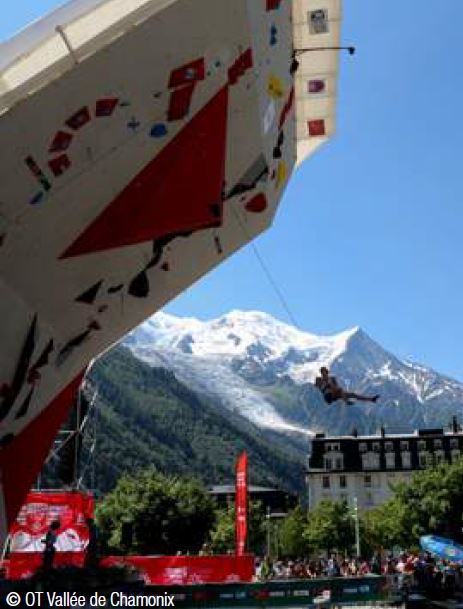 New E-Bike Circuits around Chamonix
Electric mountain bikes (e-bikes) become more popular every year, so it's no surprise that the Compagnie des Guides de Chamonix has decided to introduce two new 'e-Bike Discovery Tours' around Mont Blanc this summer.
The tours are open to varied level of abilities. Departing from Chamonix, the route includes sections through Switzerland and Italy, with a selection of the most beautiful panoramas of the Mont Blanc Massif.
What was an Alpenstock?
The Alpenstock was a precursor to the ice axe and an essential instrument for the first mountain guides, who used it to probe snow bridges, cross crevices and ensure client safety until the middle of the 19th century.
In the Alpine Museum you can view the original 'alpenstock' that belonged to Jacques Balmat – used when he became the first to summit Mont Blanc with Michel-Gabriel Paccard on August 08 1786.
The museum is open in summer every day, from 01 July to 31 August, from 10am to 1pm and 2pm to 6pm.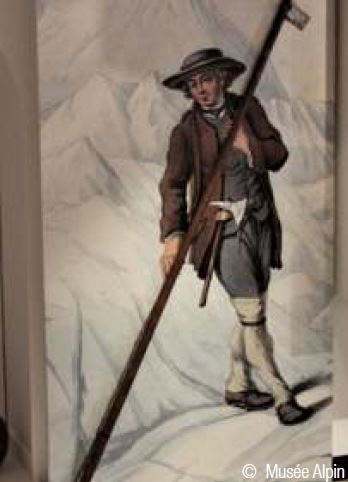 Chalet des Jumelles
If you are travelling in a group and are looking for a beautiful chalet with incredible views that can sleep up to 14 guests, then please contact us. You can find out more about Chalet Les Jumelles on this website.