Chamonix, nestled in the heart of the French Alps, is a Mecca for ski tourers looking to explore some of the world's most challenging and breathtaking terrain.
It's easy to see why. One of the great things about ski touring in Chamonix is the variety of terrain you can experience in a single day.
From tree runs to high alpine glaciers, each run is a unique and exhilarating experience.
The popularity of ski touring has sky-rocketed since the lean years of the pandemic when Covid closed the lifts across most of the Alps, but Chamonix has long offered many options for ski touring, both on marked trails and in the backcountry.
Marked Ski Touring Trails
Because of the increased interest in ski touring, Chamonix now has four dedicated ski touring routes. The marked trails are not secured, but are close to the main slopes and allow you ski back down patrolled pistes.
The four zones are located in Les Houches, Le Tour and Argentiere:
You can download details of these routes here (pdf)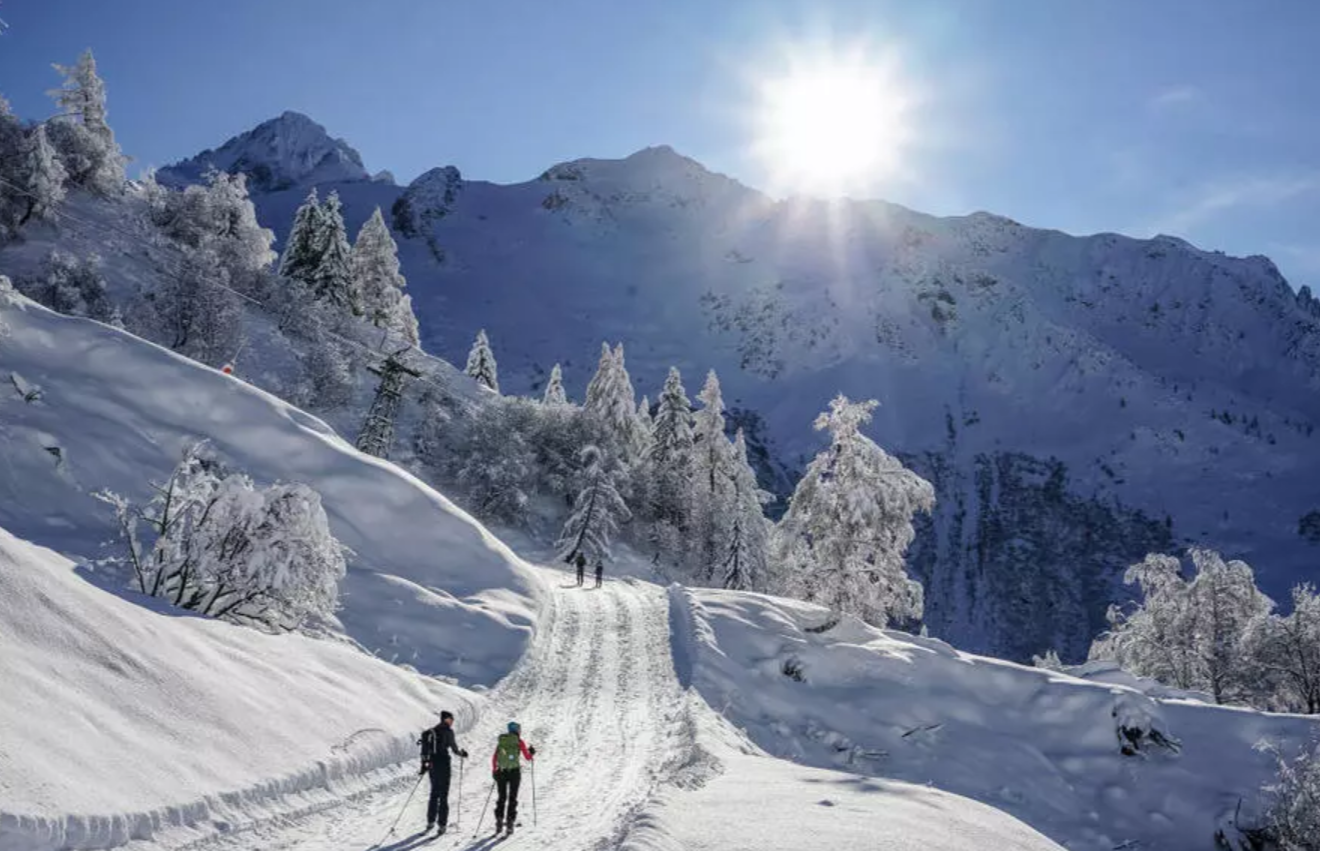 On-Piste Ski Touring
There are also five pistes where touring is allowed from when the pistes are closed at the end of the day's skiing until 8pm.
These are the two black runs from Chamonix to Flegere and Plan Praz, plus red runs in Les Houches, Argentiere and Le Tour. The Les Houches route only can also be used from 7am to 9am and until 9pm in the evenings.
It's important to be aware that ski touring 'against the direction of flow of skiers' is banned while the pistes are open, as well as while they are being prepared by snow groomers.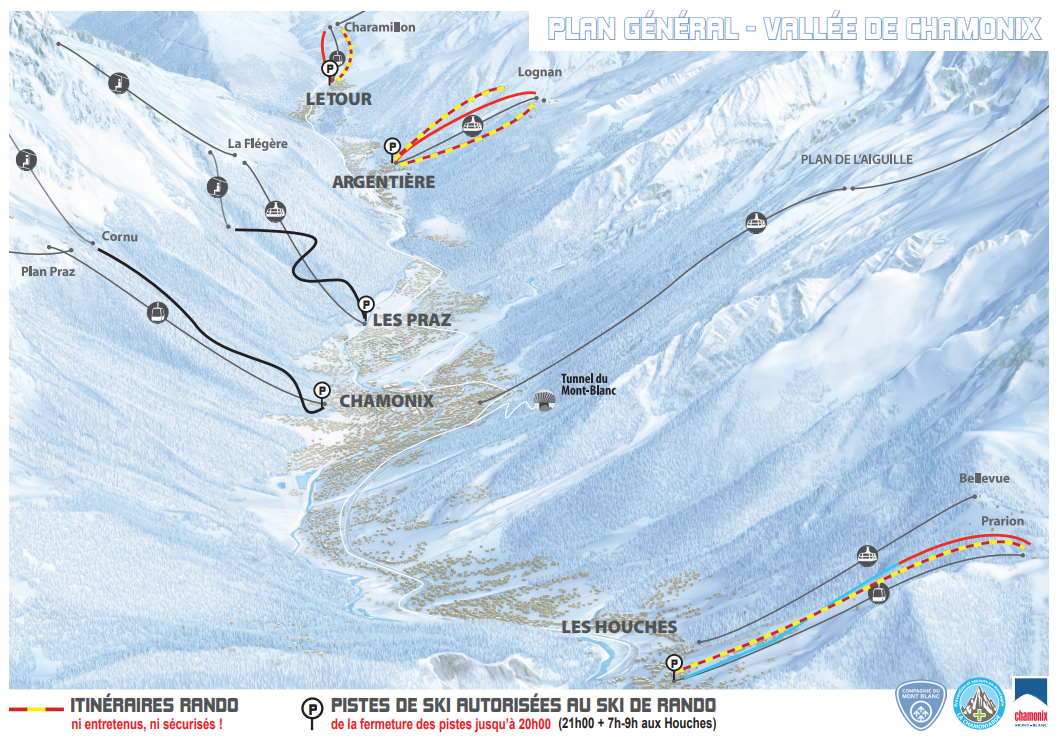 Backcountry Ski Touring
There are almost infinite choices for ski touring out of the main Chamonix ski area, with many routes offering incredible views of the Mont Blanc range.
Classic tours include the Traversée Crochues- Bérard, Col des Dards and Mont Buet, but ski touring in Chamonix isn't for the faint of heart. The terrain is challenging, the weather can be unpredictable, and the risk of avalanches is always present.
It takes skill to navigate these conditions safely, so unless you are very experienced in the high mountain and off-piste, then we strongly recommend that you hire a guide. This is something that we can arrange for guests of Ski Weekend.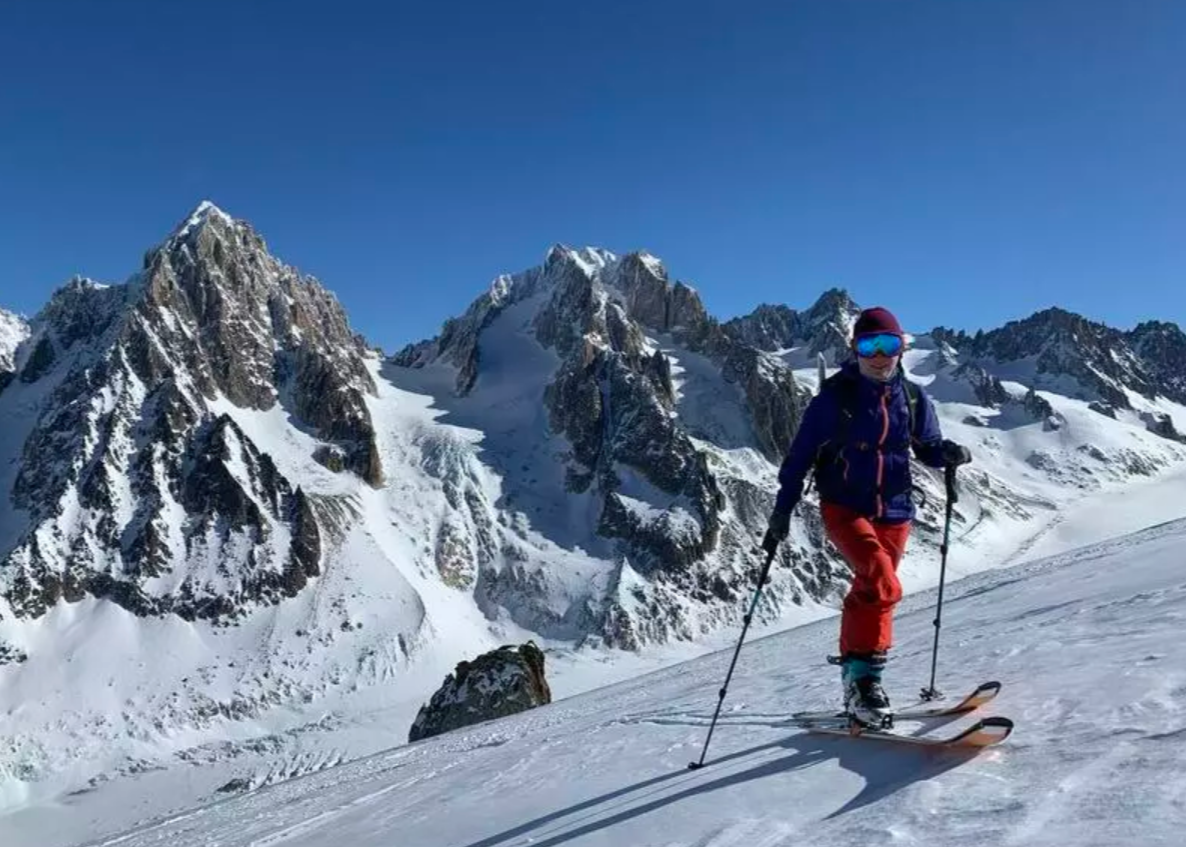 Ski Touring Equipment
Whenever you go ski touring, you should ensure that you have all the essential avalanche equipment with you, namely a transceiver, probe and shovel. Crampons for skis and for boots can be useful in the high mountain environment.
If you are planning to descend by piste in the evening then you should also make sure you have a head-torch to ensure you're visible to other skiers.
It's also essential to make sure that your insurance covers you for off-piste activity.
Book ski touring in Chamonix
Ski touring in Chamonix is a chance to experience some of the world's most breathtaking terrain in a way that few others ever will.
If you'd like to enjoy this experience, then please contact the Ski Weekend team. We can arrange everything for you, from travel and transfers, to accommodation and ski hire.
Most importantly, for ski touring in Chamonix, we can book the right mountain guide for your needs, whether you just want an introduction to touring or to take on the Haute Route.
Contact us via our website or call 01392 878 353