The Haute Route is one of the world's most famous high-altitude trails, taking you from Chamonix in the Mont Blanc valley to Zermatt at the foot of the Matterhorn in Switzerland.


Although people have been walking it since it was created in 1861, it is now most popular as a winter ski touring route. In this article we answer your questions about the Haute Route, including:
When is the best time to ski the Haute Route?
Can snowboarders go on the Haute Route?
How difficult is the skiing?
How old do you have to be to do the Haute Route?
How fit do you need to be?
Do you need a guide?
What equipment do you need for the Haute Route?
What should you bring with you for the Haute Route?
Do I need to bring food?
What are the refuges like?
Do I need to book the refuges?
What is the route?
How do you get back from Zermatt?
How do I book the Haute Route and when should I book it?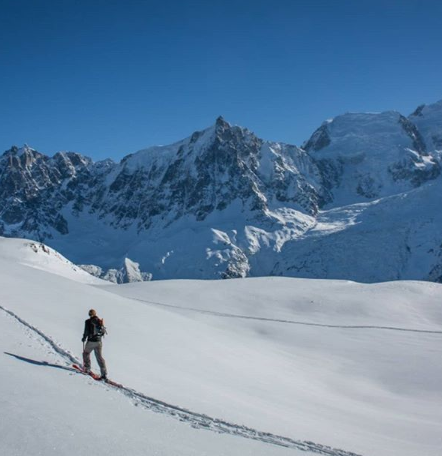 When is the best time to ski the Haute Route?
Although you can come down to the valley floor if conditions allow, most people stay in refuges – small mountain huts – along the route each night.
The huts tend to open in late March, but most people take on the Haute Route from mid-April until early May when the snow is more stable.
As always in the mountains, the weather is never predictable. Even at this time of the season you could experience snow storms and sub-zero temperatures, or alternatively have to walk some of the lower sections if the snow has melted.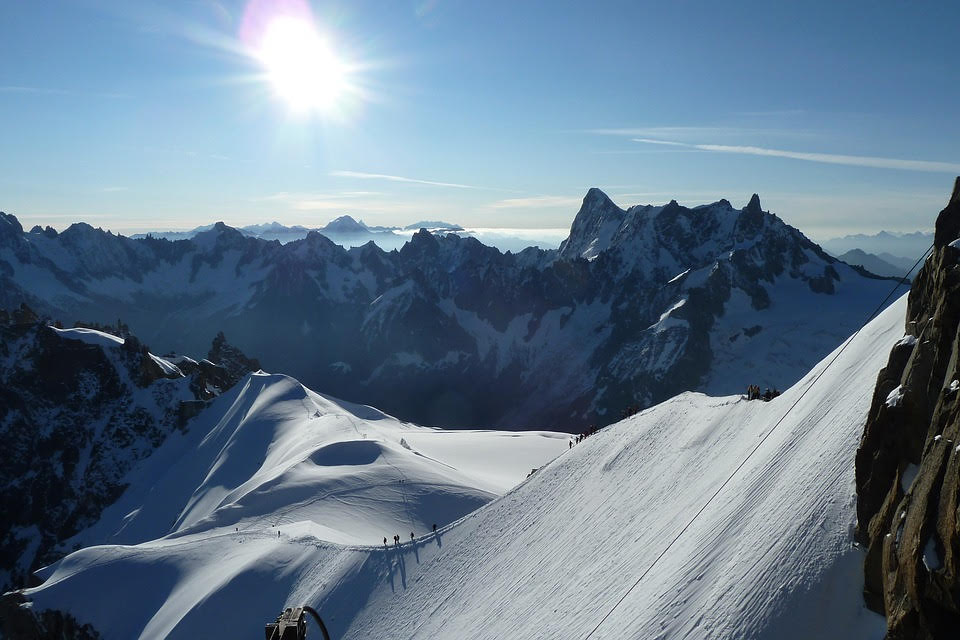 Can snowboarders go on the Haute Route?
Yes, snowboarders can access any of the terrain that skiers can, using split-boards instead of touring skis.
However, you should be mindful that split boarding is generally considered harder than ski touring due to some of the traverses that have to be crossed.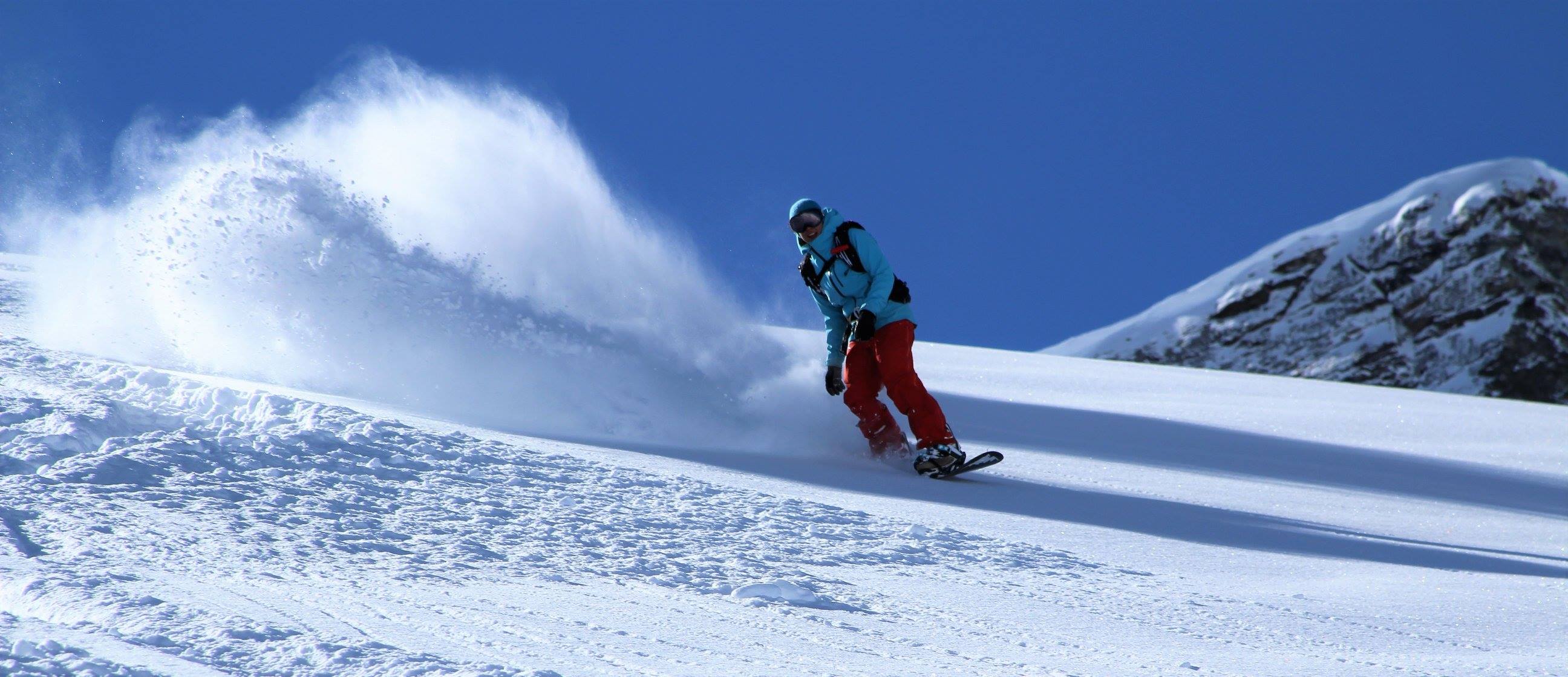 How difficult is the skiing?
Perhaps surprisingly the skiing is not particularly challenging. If you can ski off-piste comfortably in most conditions, you should not find it a problem.
The bigger challenge is the ski touring. The Haute Route is not advised for your first ski touring experience, given that it is not just a 'day out' in the mountains, it's several testing days at a high altitude (unless you try and do it in only three days - read about that here!)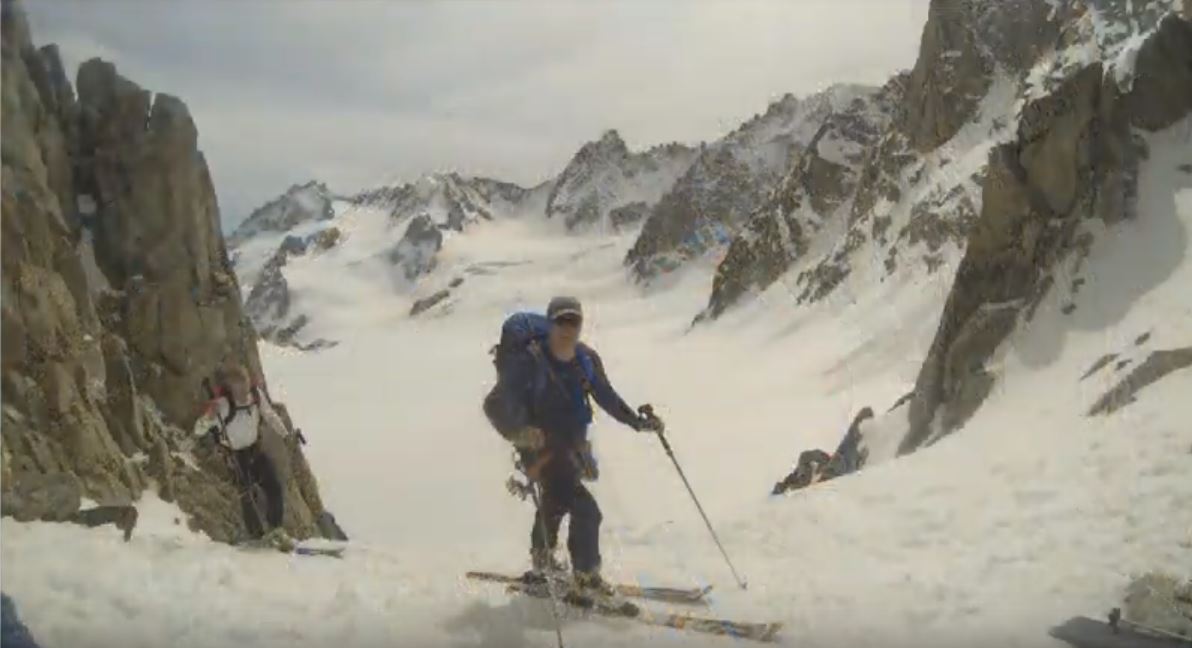 How old do you have to be to do the Haute Route?
There is no minimum age to do the Haute Route, although minors obviously must be accompanied by adults. In fact, a popular option is for parents to do the Haute Route experience with their children. 
More important than age is your fitness level!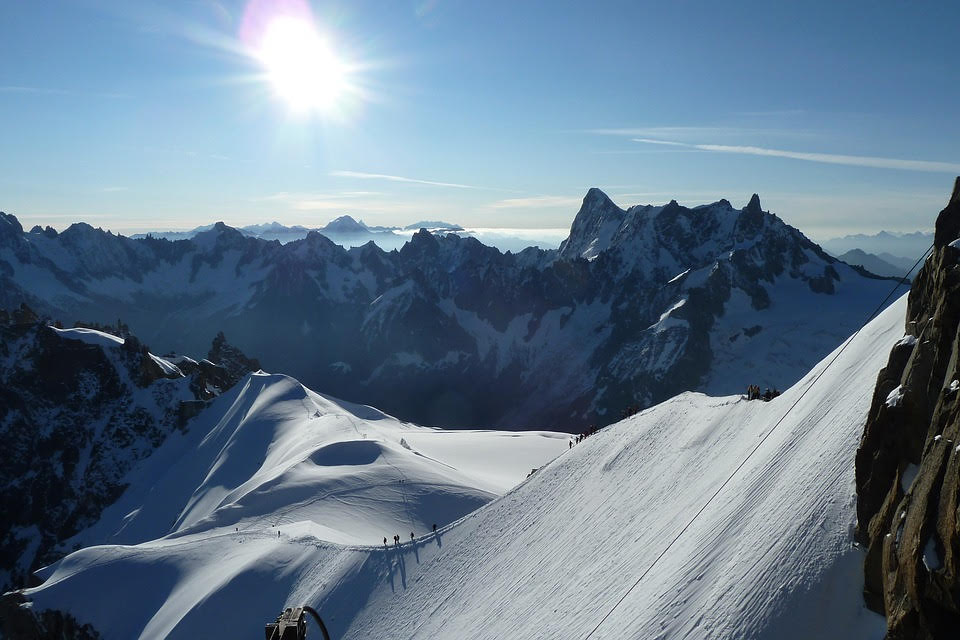 How fit do you need to be?
The Haute Route is more than just a ski in the backcountry with some touring. You will be climbing for long periods and spending almost all your time between 2500m and 3500m.
Some days you might be on your feet for 6-8 hours, so take it seriously and prepare for it by training for 6-12 weeks beforehand as you would for any substantial endurance event.
Mild altitude sickness may be an issue, as there is less oxygen available to your lungs at higher altitudes.
This means you have to work harder than usual for the same amount of output. Some people find it difficult to sleep well at high altitudes and some of the refuges are over 3000m.
However, you will not be at very high altitudes and for most people keeping well-hydrated is enough. We do recommend that you pack a supply of ibuprofen and paracetamol to help with headaches as well as rehydration salts.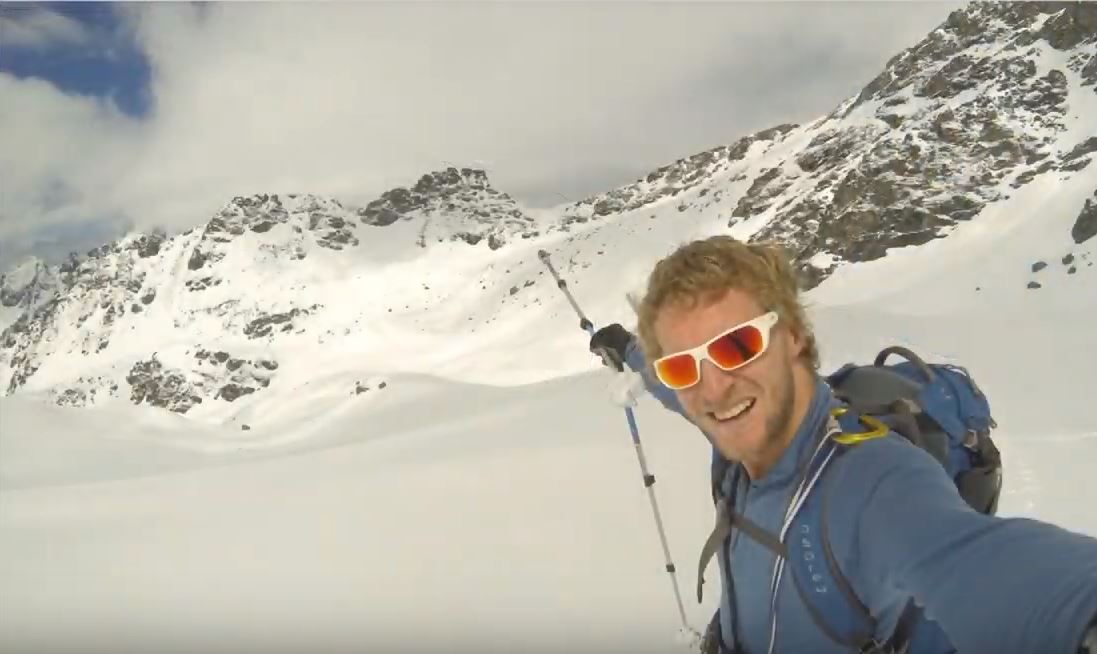 Do you need a guide?
It's not compulsory to have a guide, but you must remember this is the high mountain – this is not the environment to be trying to navigate yourself from one hut to the next without considerable previous experience.
At Ski Weekend we will arrange an English speaking fully qualified UIAGM guide for you, with a maximum ratio of six skiers or snowboarders per guide.
We will book the refuges along the way, as well as organising your transfer back from Zermatt, plus your accommodation in Chamonix on either end of the trip, if required. 
What equipment do you need for the Haute Route?
Specialist ski touring boots and skis tend to weigh less than 'hybrids' and so are recommended. Touring boots are also more flexible than alpine boots and more suitable for skinning in.
Ski Weekend can arrange hire of good quality skis and boots for you before you arrive and as part of arranging the trip will ensure the right sizes are reserved for you.
If you don't have avalanche safety equipment, this can be rented before you leave Chamonix. Everyone must have the 'holy trinity' of avalanche transceiver, shovel and probe.
In addition, you will need boot crampons and ski crampons, which we can also provide. While not compulsory, we also recommend you take a helmet with you.
Depending on the route you are taking [see Route section below], you may need ropes, for sections that you require you to abseil. Your guide will provide these, but you may need to carry some yourself.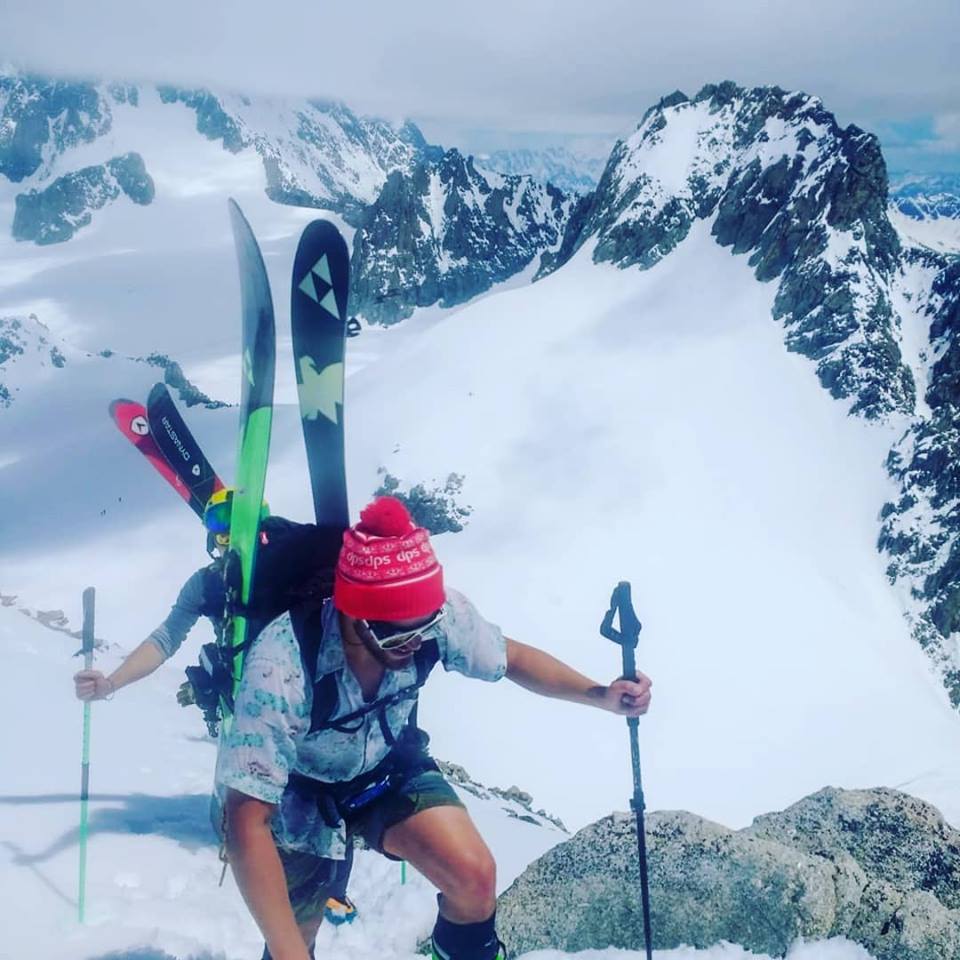 What should you bring with you for the Haute Route?
Where possible you should aim to keep the weight of your backpack and equipment down. Every kilogram that you can shed will make the up-hills easier. Ideally, we suggest you aim to keep your backpack below 10kg in total.
Items to bring with you include:
Jacket  
Ski Pants
Base layer
Fleece + spare fleece/inner layer
Socks x 2
Thermal leggings
Ski gloves + lighter gloves for skinning sections
Goggles + Sunnies
Beanie + Buff(s)
Water bottle or bladder
Headtorch (may not be used while skiing, but useful for evenings in the refuge)
Compeed-style blister plasters
Suncream
Passport + money (Euros are accepted in all refuges)
Adaptor + Charger
Earplugs (in case you end up in a dorm with a snorer!)
Ibuprofen/Paracetemol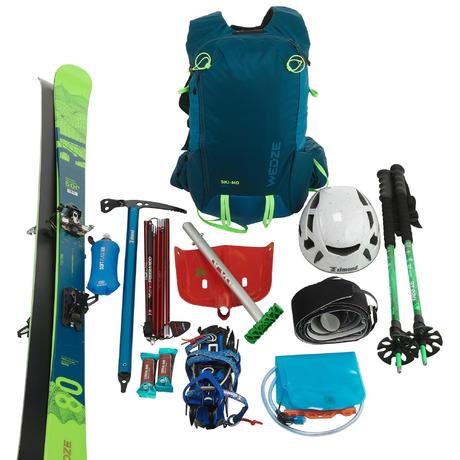 Do I need to bring food?
You don't need to bring food with you as each refuge provides an evening meal, as well as selling snacks and water. These are priced at a premium, but that's because they have been shipped up to altitude.
If budget is an issue, then of course you can take your own snacks, but keep them energy dense, delivering maximum calories/weight. Trail mix of nuts and raisins or protein energy bars are always popular choices.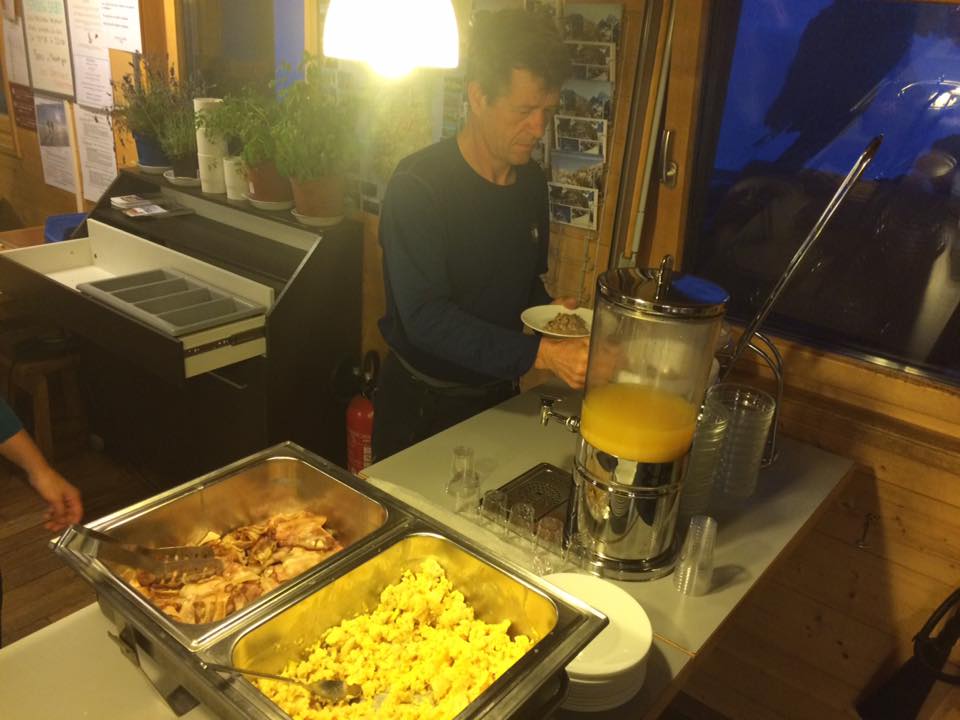 What are the refuges like?
Most of the refuges on the Haute Route are basic accommodation with dorm rooms. Usually you tend to arrive quite early in the afternoon, with time to recover, relax and enjoy the views before the evening meal. Then it's early to bed with an early departure the following morning.
The refuges have power, so you can recharge your devices, but most have no wi-fi and the 4G phone signal can be variable.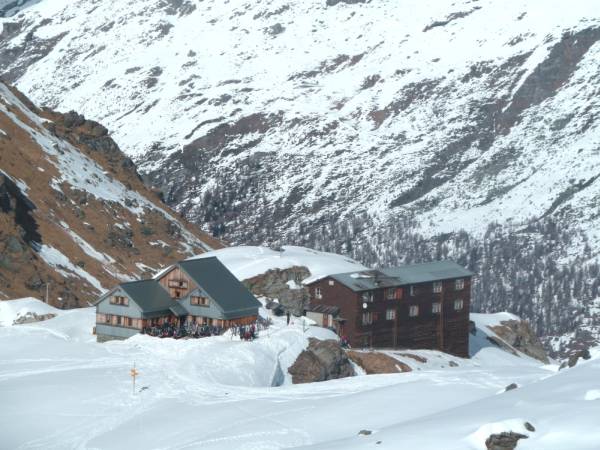 Do I need to book the refuges?
No. If you book your Haute Route experience through Ski Weekend you don't need to worry about booking the refuges, your guide or your transfers to/from the airport or back from Zermatt.
We will arrange all of that for you, including advising any special dietary requirements, based on the itinerary we have agreed with you.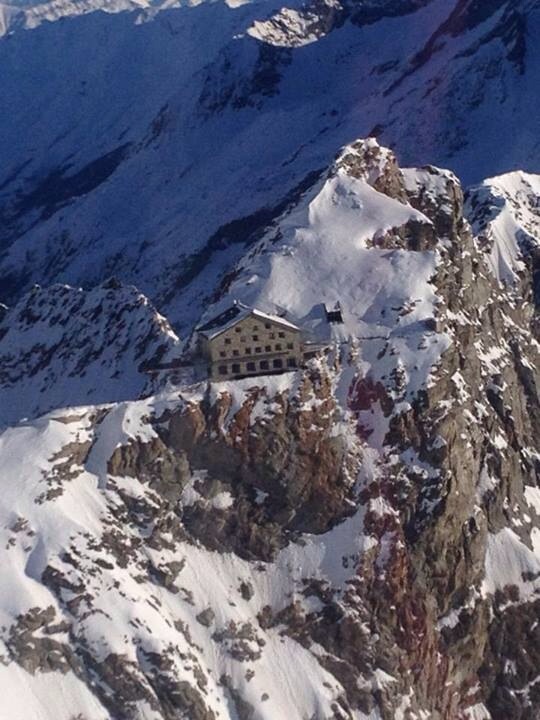 What is the route?
There are many variants on the route and the exact route you take will depend on the ability of your group, conditions at the time and what we have planned out in advance.
At Ski Weekend, we will discuss everything with you at the planning stage and work out an appropriate itinerary for your group.
The classic Haute Route usually takes six days/five nights, roughly over the following stages shown below.
We also recommend a day in Chamonix before you start for you to meet your guide, do a gear check and practice your avalanche and glacier skills before starting.
This itinerary can be adjusted and tweaked in many ways to fit the time you have available and the ability of the group.


Day 1                                 Gear check and avalanche/glacier skills, Chamonix
Day 2                                 Argentière – Trient (3170m)
Day 3                                 Trient – Mont Fort (2457m)
Day 4                                 Mont Fort – Prafleuri (2624m)
Day 5                                 Prafleuri – Dix (2928m)
Day 6                                Dix – Vignettes (3160m)
Day 7                                 Vignettes – Zermatt (taxi back to Chamonix)

At different points along the route there are options to travel lower down into the valley so you can stay at hotels instead of refuges. Some of our groups stay in hotels in Champex and Arolla.
A slight change to the start of the Haute Route exists this season (2019/20) due to the closure of the Argentière cable car. This means that some groups will stay in the Argentière hut (2771m) for their first night, before moving on to Trient.
Other variations include the 'Plateau du Couloir' route, which is most testing and takes you via Bourg St Pierre, Valsorey and the Chanrion refuge.
The 'Grand Lui' variation is tougher yet and takes in La Fouly and the monastery at the Grand St Bernard. Both these two options require excellent snow, technical skills and fitness.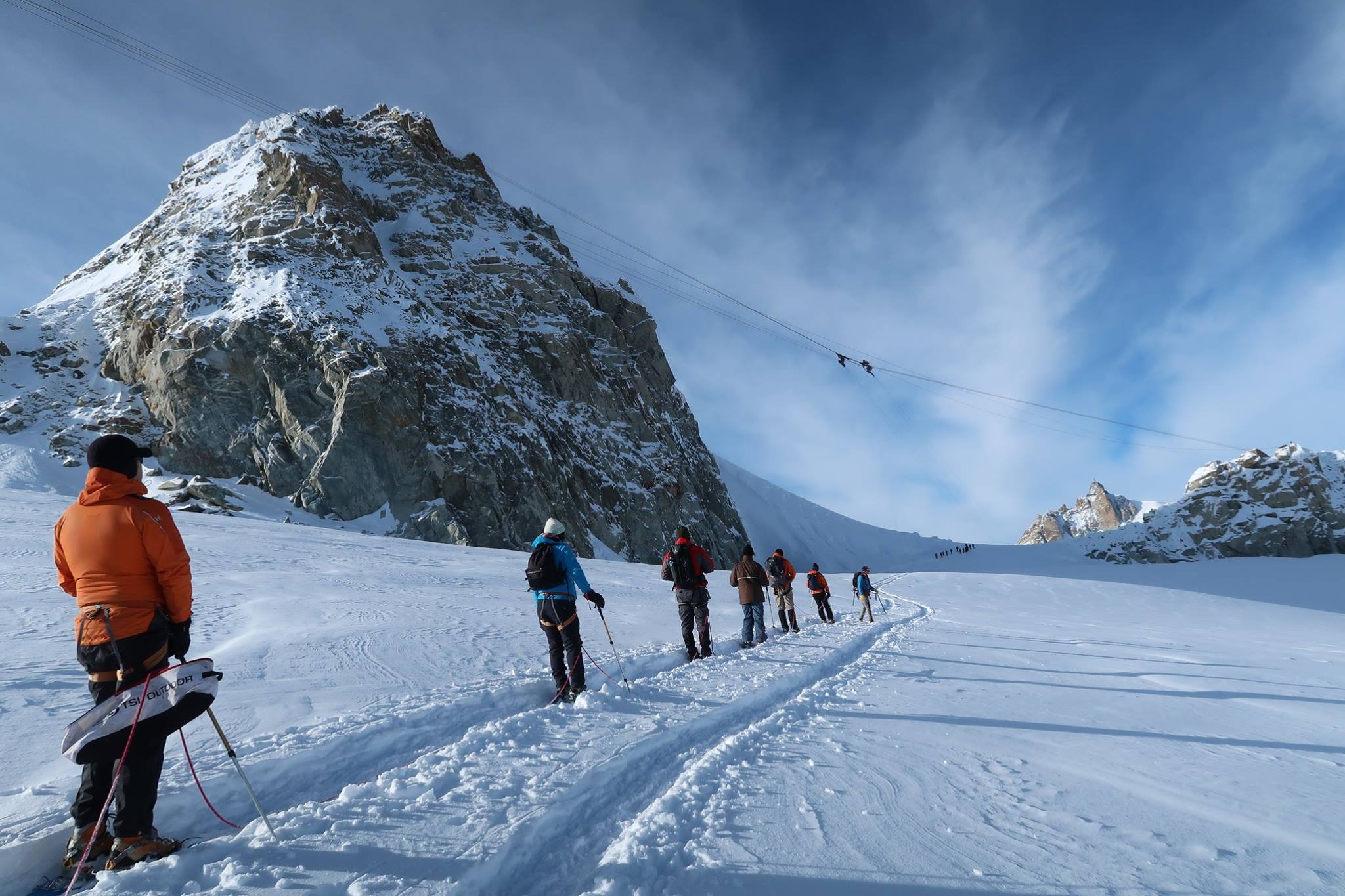 How do you get back from Zermatt?
While it is possible to take a train back, which takes around four hours, all Ski Weekend clients on the Haute Route will have a private transfer back from Zermatt to Chamonix organised for them at the end of their adventure.
How do I book the Haute Route and when should I book it?
If you'd like to take on the iconic challenge of the Haute Route, then please contact the Ski Weekend team on 01392 878 353. Many of our team have completed the Haute Route themselves, so can speak from experience when helping you line up your own trip.
We can make all the arrangements for individuals or groups up to six (the maximum for a single guide). We recommend booking at least six months in advance to ensure your place in the refuges.